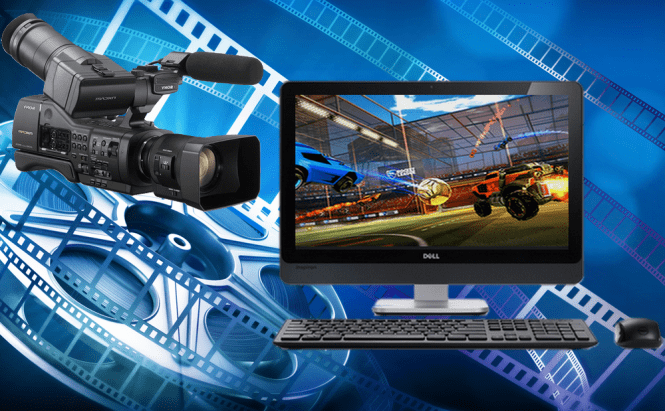 Best free screen recorders in 2018
Being able to record what's going on on your screen and saving it as a video can be really helpful in many situations, but you'll need the right tool to help you do that. However, whether you're looking to make a video tutorial on how to use a program or to record your awesome gaming skills to share them with the world, when you're just starting out, you can't afford an expensive recording application. If that's the case, then here are some the best free screen recorders in 2018.
OBS Studio
OBS Studio
I know that we've mentioned Open Broadcaster Software Studio before, but it's the absolute best, especially if we're talking strictly about free tools. This application includes high-quality recording capabilities, the ability to stream directly to Twitch, YouTube or Facebook Live, cross-platform functionality, support for various resolutions (HD, FullHD, etc.) as well as for multiple video formats (MP4, FLV, MKV, etc.) and the possibility to record in up to 60 FPS. The application doesn't have any limitations regarding the recording or streaming duration and the only somewhat plausible disadvantage is that it may take you a while to completely master its UI.
TinyTake
TinyTake
If you're looking for the most basic screen recorder possible, then TinyTake is probably just what you need. The application records your entire display or just a selected area and comes with 2 GB of free cloud storage space for you to store your recordings. Unfortunately, in the free version you can only record up to five minutes at once, you cannot annotate the videos that you've captured and you can't upload your recordings directly to YouTube.
Icecream Screen Recorder
Icecream Screen Recorder
One of the better tools out there, the free version of Icecream Screen Recorder, can record in resolutions between 240p and 1080p and with either 4:3 or 16:9 aspect ratios. Additional features include the ability to save the video in several formats such as WebM, MP4 or AVI, the possibility to upload your content directly to YouTube or cloud storage services such as DopBox or Google Drive as well as the capability to convert the video into a GIF. Unfortunately, you'll only be able to record up to ten minutes at a time.
Active Presenter
Active Presenter
If you're interested in creating video tutorials or training videos, then Active Presenter is a tool that specializes in that type of projects. The program separates the video into slides and embeds a variety of useful options such as screen overlays, audio dubbing, object highlighting or smart recording. I wouldn't recommend this application for game recordings and it can be a bit too much for novices who want a simple recording tool, but it's great for presentation-related tasks.
ezvid
ezvid
Lastly, ezvid is a completely free screen recording solution (it doesn't have a premium option) with some interesting features such as a voice synthesizer, the ability to control the playback speed, the capability to add stickers, symbols and annotations to the recording as well as the possibility to upload your video directly to YouTube. Other than that, the interface seems made for beginners, so dealing with the application shouldn't be a problem and the only downside is the 45 minute limit on your recordings.
There you have it, friends, these are the best free screen recorders that are available this year. Of course, for those who want to record their gaming sessions, there's also the Game DVR feature that's embedded by default in Windows 10, but I always found it more irritating than actually useful.