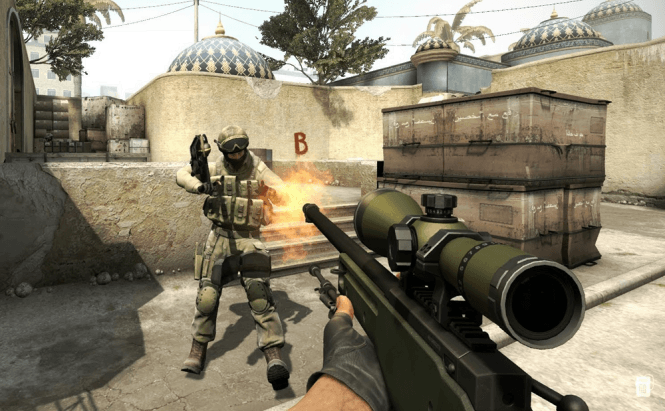 Top 5 Video Game Recording Software
As a gamer, I must admit I feel a bit old. I started out playing titles like Doom, the first Warcraft or Heroes of Might & Magic, and back then everything was about the story and your desire to beat the game. Nowadays, things are very different; with so many MMOs, MOBAs and other multiplayer games everything is about beating other people and sharing the joy with your friends. Furthermore, e-Sports are really catching on, so skilled players are becoming more and more popular and respected by people all over the Internet. However, to prove that you've got the skills, you need people to see you play, and the best way to do that is to use a screen recorder specifically designed for in-game footage. Here are some of the best tools that fit the bill.
ShadowPlay (Free)
ShadowPlay
Let's kick things off with a gem called ShadowPlay that many people may never heard of, even though they might already have it installed on their PCs. This tool is a professional-like solution offered by NVIDIA which is bundled up in the NVIDIA GeForce Experience software. This application uses your graphic card's hardware to capture high quality videos while having a minimum impact on your in-game performance, which is quite great. What's really cool is that it features a manual mode (which is what you would find in any other screen recorder) and a shadow mode that continuously watches your gameplay and can be instantly triggered to save the footage whenever you're on a roll. Additional advantages include a direct option for Twitch broadcasting, high quality video outputs and the ability to record at 4K resolution, which is a unique feature as far as I know.
The downside of ShadowPlay is that it will only work with specific NVIDIA GeForce graphic cards so if you're a fan of a different brand or simply don't have the right model, you won't be able to use it. To see if this tool will work on your system, proceed to this link.
Action! ($29.95)
Action!
Action! is what I would call a professional solution. This tool has a great design, is easy to learn and is capable of smooth game recording (without visibly reducing your system's in-game performance). The application is awesome for streaming: it allows you easily broadcast your gameplay live on Twitch TV, YouTube, Ustream, etc., it lets you add your own live audio overlay and enables you to add up to two webcams overlays while streaming. Furthermore, Action! is capable of capturing high-quality footage, saving it in popular formats and quickly uploading your videos on YouTube and Twitch.
Bandicam ($39)
Bandicam
Bandicam is a very popular video recording solution in the gaming community. The tool offers quite a few features which make it well-equipped to capture your in-game footage. For starters, the application isn't only capable of constantly displaying your current FPS in the video, but it can also limit your maximum frames per second number so that you don't end up with a larger than life output video. Another cool option is the possibility to add webcam overlay which will make your recordings look exactly like the ones you see on Twitch or YouTube. Furthermore, the tool is capable of high-quality video and sound recordings, allowing you show off your skills in high-def.
Open Broadcaster Software (Free)
Open Broadcaster Software
Since we can't always afford to spend money on software, there are many times when we compromise and decide to use a cheaper (free) tool, even though it's not as good as we would like it to be. Well, let me assure you that this is not the case. Open Broadcaster Software may be free, but it's also better than almost any other video recording software that you can find on the market. This tool provides pretty much every pro feature that you can think of, is capable of creating high-quality videos, lets you add a webcam overlay, and offers GPU-based capture (which ensures high in-game performance during recording sessions). Furthermore, the application helps you live stream on Twitch, DailyMotion, YouTube, etc.
LoiLo Game Recorder (Free)
LoiLo Game Recorder
Another free solution, LoiLo Game Recorder may not be as feature-rich as the other tools on this list, but is still a pretty interesting application in its own right. The program will automatically detect the applications that are currently running and adapt itself to the required recording size. This tool also offers the option of uploading the video to YouTube directly from its interface. Another possibly good aspect is that the program comes bundled with a video editor called LoiLo Scope which is shareware (and a quite expensive one to be honest). Even though LoiLo Game Recorder is capable of high-quality video recordings, you may not like the fact that it doesn't offer a webcam overlay option.