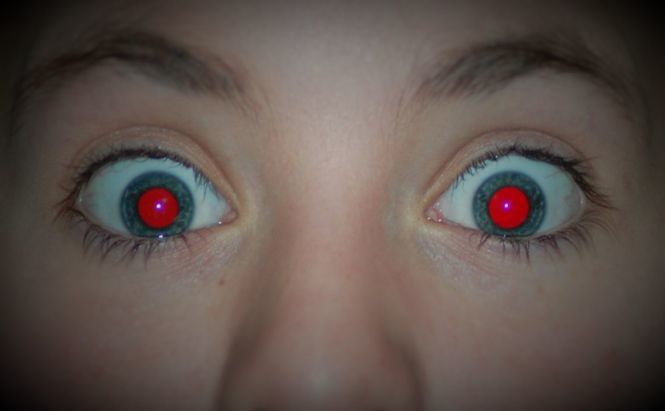 Best Free Red-Eye Effect Removal Tools for Windows
The so called "red-eye effect" is a common occurrence in color photographs. Most of the time, the flash light is too close to the lens of the camera causing the pupils in the picture to appear red instead of retaining their original color. Furthermore, pet's eyes reflect light differently so they will usually turn out red in photos instead of their natural color, even if the camera you use doesn't normally have this problem. Since avoiding this issue is pretty difficult, the only thing to do is to fix it is by using a specialized application. Here are some of the best red-eye effect removal solutions that won't require you to spend any money:
Online services - there are a few free Web-based apps that will help you repair the red-eye effect in your images without even requiring you to install or download anything (except for the fixed image), so if your Internet connection is fast enough, those may be the best and reliable solution:
Fixredeyes.com
Fixredeyes.com
Fixredeyes.com is a free online service and one of the quickest ways to turn the red pupils in pictures back to their original color. All you have to do is upload the image from your computer, drag and drop the selection rectangles over the source of the problem (the picture can be zoomed in and out for better results), then select the desired tolerance level and click on fix it. If you are satisfied with the result, simply download the picture and you're done. In case something went wrong, just hit undo and try again until you get it right. I tested the web-app with a JPG and a PNG image and both times it returned the photo in the same format as the uploaded one. The only thing I didn't like about this service is that the selection area can only be a rectangle, but the eye finding algorithm is pretty good so there were no issues.
Fotor
Fotor web-app
Fotor is a Web app that is mostly useful for pictures where the entire eye is red. Why do I say that? Well, it's because the first time I used the app it took me about 30 seconds to remove the red eye effect and another 5 minutes to try and figure out how to change the color that replaces the red. By default it is set to blue, but pupils generally have a nasty habit of being black. The sad news is that I didn't find any way to switch it from blue to black. However, on the plus side, this free online service offers a wide-array of additional functionality that will help you turn your pictures into a work of art. Fotor isn't only a Web app but also a free computer program that can remove the red eye effect.
Computer programs - if you prefer having a reliable application installed on your computer, here are a few freeware applications that can help you to remove the red-eye effect in your pictures:
Picasa
Picasa
Picasa is a really handy tool for quickly organizing and managing the images on your PC. Its red-eye effect removal function is actually really great as it can automatically detect and correct the flaw so that all you have to do is simply apply the change to the image. Furthermore, it can use the auto-correction function for a batch of pictures, thus saving you a lot of time. The problem is that, if all you need is a quick red-eye correction solution, this might not be the most convenient solution. The application will first index the images on your computer or in your C:\Users folder and only after allow you to start working with images individually. Another big issue is that it couldn't work with PNG images. However, Picasa offers its users a lot of cool additional functions such as batch editing, batch renaming, the ability to remove and edit tags, duplicates finding, uploading to FTP servers, etc.
GIMP
GIMP
GIMP is another great red-eye fixing solution. The program's auto-correction function is spot on, so it will do all the work for you and it supports a wide variety of formats, thus ensuring that compatibility won't be an issue. This application is actually a full fledged image editor with an amazing amount of features for a free tool. GIMP provides digital retouching features, photo enhancement tools as well as the basic functions that every program of the kind will offer. One of the biggest drawbacks for the application is its GUI. Although the interface is fully customizable, the first time you use it you can't help but feel overwhelmed, and it takes a bit of time to get used to.
Red-Eye Remover PRO
Red-Eye remover Pro
Red-Eye Remover PRO is a tiny tool that will help you fix your photos. All you have to do is load the image, select the area where you need the red-eye correction functionality, and you are done. Additionally, you can customize the correction strength, the darkening level, and the pupil detection algorithm. Even though this is the entire functionality that you are being offered, the program is a really fast and easy to use solution. The tool only works with three image formats: JPG, BMP and PNG, but they are the most popular ones, so you will probably be OK. A small disadvantage is that its window can not be resized.
Paint.Net
Paint.Net
Paint.Net is a free image editor that can also be used as red-eye effect removal tool. The pupil detection isn't the best you will ever see and won't completely solve your problem, but manually selecting the pupil (which you have to do anyway) and using the Paint Bucket tool will get the job done. Furthermore, this application allows you to work with multiple layers, logs every change that you make and offers a wide array of special effects that will help you enhance your pictures.
FastStone Image Viewer
FastStone Image Viewer
As you've probably guessed from its name, FastStone Image Viewer is primarily designed to be a picture viewing application. However, this free tool offers quite a few image editing features including a reliable red-eye correction function. The application doesn't feature an automatic pupil detection algorithm, so you will have to make the selection yourself, but that only takes a couple of seconds and the results that you get are actually quite good. Besides the fact that the program works with an impressive variety of image formats, it also offers a few extra tools such as batch file conversion capabilities, watermarks, special effects, picture comparison, tag editing, etc.