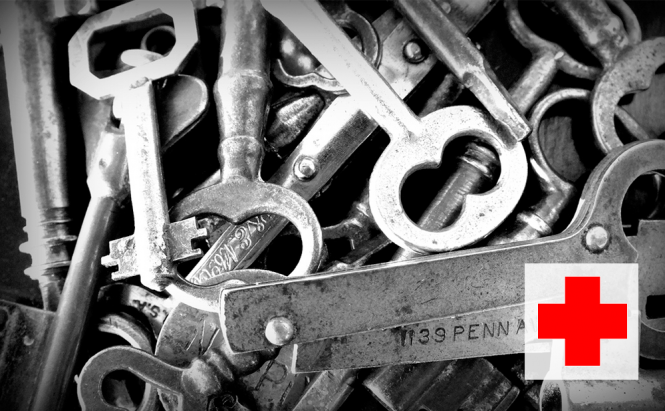 Aid Kits for Recovering Forgotten Passwords
Not so long ago, we wrote on how to protect your passwords from hacking and stealing. The tips we provided there are a good way to defend your data from external threats. But what can we do to recover the passwords we've lost ourselves, with no one to blame for that?
The situation is easy to tackle when it comes to online resources (like e-mail). We do not recover those, we simply request that the holder of the said resource changes our current password. When we're dealing with local files, however, things get a bit more complicated. Sure, those who use programs like KeyPass are likely not to lose their passwords (unless it's the Master password). But if you are not one of those, if you prefer e.g. writing down your passwords on paper and your "database" gets lost, you are in trouble. Still, there's no need to panic, and your passwords can be recovered with the help of various tools. The choice of the said tools depends wholly on what password you need to recover: whether it's for your ICQ account, an archive file you created some time ago, or some other stuff. Let's have a look at some of them.
Messenger Key is a name that speaks for itself. It works with Google Talk, ICQ, MSN or Yahoo Messenger applications. It is extremely simple to use: you choose the messenger you've forgotten the password for and wait for the tool finish its job. Be sure to read the manual before you start using the app as it might turn out a bit more potent than it appears to be.
Messenger Key Welcoming Screen
We still sometimes use password-protected archives to store or transfer important documents. The weak point here is that these archives may be numerous and having one password for all of them is not secure. The more passwords you use, the higher your chances to lose or forget one or more of your key phrases. RAR Password Unlocker is touted to be able to help you here.
RAR Password Unlocker Working Process
I have to confess about my ambiguous feelings toward this tool. It worked fine with the sample archive, and I got the desired result: I eventually saw the codeword hidden by the asterisks. A disappointment lay ahead, though: until you register the program, you won't be able to copy the password. Also, the application is said to be able to find protected archives on your computer; and it failed me in this task as well. In all other respects, however, it worked quite smoothly.
The file search feature looks very similar to the one in the previous application, but feels more polished: Passware Kit was able to find the protected archive that RAR Password Unlocker couldn't locate. The application actually works with a number of different files; so if you have this one you will likely do without any of the above.
Passware Kit Basic Password Recovery Options
As you may expect, it is rather expensive compared to the rest listed here, but it lives up to the money it's asking. Though the interface is cramped with different tools, it's easy to navigate around it. The program picks the best applicable password recovery method for every file with detailed explanations on each of them. Besides, you can also watch the recovery process itself.
This tool is the simplest of all listed here. It has just one purpose: find your passwords wherever they are stored on your hard drive. Scanning doesn't take a lot of time and it's nice that Wireless WEP Key Password Spy provides some additional information, like your IP address and MAC address. It is quick and smart in use.
Wireless WEP Key Password Spy Search Results
Summing up the ways that you may try to redeem your lost passwords, it is important to remember not to panic: take your time and solve the problem step by step. Just choose the right tool and enjoy the result. The modern world is ripe with possibilities to approach the problem at hand from different angles, so there's bound to be a way to recover your lost digital keys, one way or another.
Picture credit: flickr, Shelly Baker Redden.