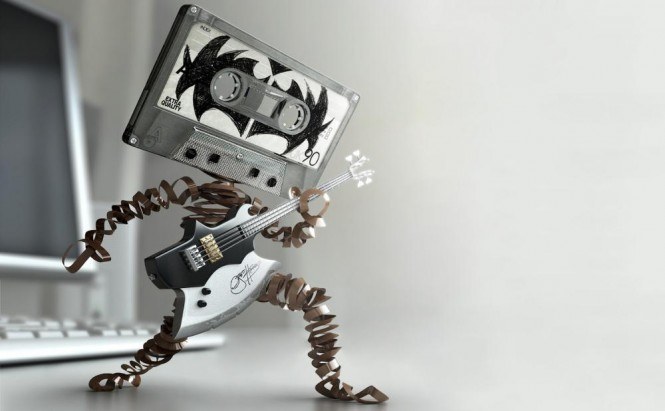 Why Do We Need Codecs?
Have you ever happened to find yourself in a situation where your computer simply refuses to play a downloaded video and prompts you to install something called "a codec pack"? If so, by now you must have at least some idea about what those are intended for. And if that's as far as your knowledge goes, I encourage you to read on and find out how you can make sure you'll be able to play any video in the world.
What Are Codec Packs?
We are all familiar with media players and the fact there is a mind-boggling variety of media formats out there. So, if you're using Windows Media Player, for instance, and stumble upon a video file that you can't get it to open and play (for the simple reason that it doesn't support the format of that file), then all you need to do is install the right codec to solve the problem.
To put it simply, a codec is a software program created to encode or decode digital data into something that your PC can understand and play. Different codecs work for different multimedia formats. In other words, a codec is like a key and your file's format is a lock, so to open it you will need the same key, or a codec, which will allow you to view the video contained in that file and hear the sound stream.
Codec packs, in their turn, represent software packs comprising a number of different codecs at once, which facilitates the process of adding support for a number of different formats, as you won't have to waste your time looking for each codec individually. That's why with the right set of codecs installed on your computer you can be sure that any video or audio file will play just fine. So here's a list that will assist you in choosing the best one. Read on.
Best Free Codec Packs
K-Lite Codec Pack is by far the most known codec compilation. It gives you all the popular codecs in a single bundle, absolutely free of charge; and it uses a very user-friendly installation, letting you choose the exact codecs you need, and not download the whole package. This pack comes in several so-called editions, with some of them offering you codecs for encoding your own videos, and not just for playback.
K-Lite Codec Pack : Setup Window
Windows Essentials Codec Pack is another freeware solution to satisfy all your possible video and audio needs. Besides providing you with an extensive set of media codecs, this compilation also comes with a number of filters to enhance the quality of multimedia playback.
Windows Essentials Codec Pack
Windows 7 Codec Pack works just the same as K-Lite Codec Pack and Windows Essentials Codec Pack. Like the former, the application will offer you two installation types: Easy and Expert. The first mode will install only those codecs necessary for audio/video playback, and the second one will allow you to choose both codecs and filters.
Windows 7 Codec Pack : Expert Install
Media Player Codec Pack is also a full-featured compilation that will let you play videos in all popular media formats. Additionally, you will be able to make minor adjustments and change filters.
Media Player Codec Pack