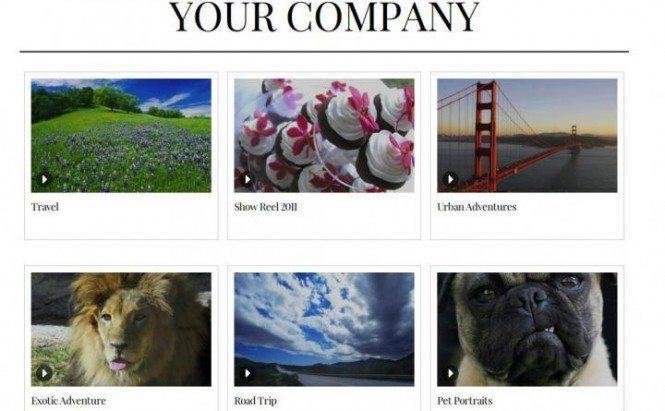 Vimeo introduces new video hosting abilities for businesses
This Monday, August 1, Vimeo launched a new branch of its video hosting service – Vimeo Pro for Business. It is a new step in Vimeo's video sharing solutions, which can often compete with the features provided by the world-popular Youtube service. Started in 2004, Vimeo has already gained the leading position among video hosting web sites. This can be explained not only by its easiness of use and somewhat more well-mannered community, but also by its handy features like downloadable videos, highly tweakable code generator and a very convenient Vimeo Uploader program.
So, what does this new Vimeo Pro have to offer?
As Dae Mellencamp, Vimeo's General Manager, said: "Until now, quality video hosting has been expensive, confusing, and extremely difficult for a small business owner to understand. Small businesses have fallen between the cracks of free video services and massive enterprise video solutions. Vimeo PRO resolves the contradiction that best-of-breed video quality and hosting can also be easy and affordable."
What is really important for small business owners, Vimeo Pro allows them to create customizable web sites.
Vimeo Presentation
At the yearly rate of only $199, you get 50Gb of storage, customized web sites with SEO, unlimited uploading of high-definition videos (up to 1080p), advanced statistics, a new customizable video player, video review pages, support for HTML5 videos and much more.
Imagine how easily and fast you can present your ideas and advertise your business to your partners and potential customers. Hotels can show their atmosphere and accommodation conditions. Developers of new products can introduce them to the whole world. And teachers can tell others about their new teaching methods and educate whole groups of students. Vimeo sticks to its principle of simplicity, requiring no programming experience, bandwidth calculations, or knowledge of pricing structures whatsoever.
Finally, Vimeo Pro provides its users with support for mobile devices, tablets, and TVs.
Example of a Portfolio
All this allows smaller businesses to compete with much larger companies.
See the video presentation for Vimeo Pro: