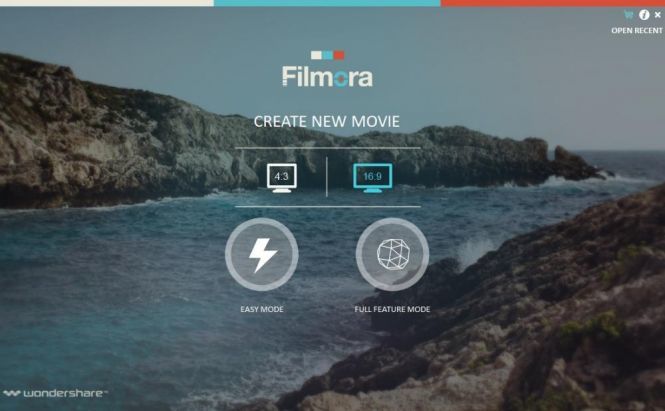 Top 4K video editors for 2015
Being on the edge of taking over the digital media world, UHD, better known as 4K, is no longer just a technology for early adopters. From digital television and cinematography to video players, cameras, and projectors, 4K resolution is starting to circulate widely now and is very likely to dominate the digital video market in the near future. Still, even with such positive expectations, it's not easy to get 4K content, not to mention decent editing software. To save you a load of time and effort, we've rounded up the top 4K video editing solutions for Windows OS. So, if you haven't picked the one to suit you best yet, you're very welcome to explore our selection.
Wondershare Filmora
Originally named Wondershare Video Editor, Wondershare Filmora is an elegant and easy-to-navigate video editing tool that caters to both casual and professional users. If you're among the former ones and don't crave for anything advanced and sophisticated, Filmora has some stripped-back, straightforward features for you to offer. It comes with a pretty, authentically pleasing interface where you can easily switch between Expert or Quick editing modes, depending on your skills and editing experience. From basic merging, cropping, and rotating to the newest video stabilization and reverse play options, Wondershare Filmora provides anything you may need to make your content engaging.
CyberLink PowerDirector
CyberLink PowerDirector
When it comes to elaborate video projects, it's worth investing in a proper powerful editing suite like CyberLink PowerDirector. Compared with other professional solutions of its kind, PowerDirector equips you with a full range of media assisting tools at an unexpectedly reasonable price, $129.99. Being the top choice for most video editors, the CyberLink suite streamlines the whole process of making your projects more eye-catching with numerous filters and transition effects, lightning and color fixing as well as overall video stabilization. Along with the basic video conversion and authoring tools, PowerDirector allows producing top-quality material with the new standalone screen recorder, high frame rate video editor, and valuable design tools, which in their turn comprise MultiCam and Theme designers.
Pinnacle Studio Ultimate
Pinnacle Studio Ultimate
The Ultimate version of the major player in the early days of video editing, Pinnacle Studio, takes the third place on our list. Featuring the standard interface for this kind of programs, the suite offers three main modes along the top: Organize, Edit, and Author. While the first one will only let you choose among viewing photo, audio, or video content, the Editing mode puts at your disposal simplistic and responsive-to-navigate three-panel view. Within it, you can perform various enhancement operations, like multi-camera editing, audio syncing, or adding effects and transitions to your video footage. Besides, you'll be able to get rid of unwanted noise and background sounds in your video and audio files, thanks to the program's built-iniZotope Music and Speech Cleaner options.
As you can see, there are really few worthy editors that can both provide full 4K Ultra HD video support and ensure impressive results. Here are the ones we found most efficient. Wondershare Filmora, CyberLink PowerDirector, or Pinnacle Studio Ultimate, you can pick up any of them to enjoy the professional functionality and reliable options. The only difference is the price. Still, even that won't matter if you decide to get one during the Black Friday Sale.