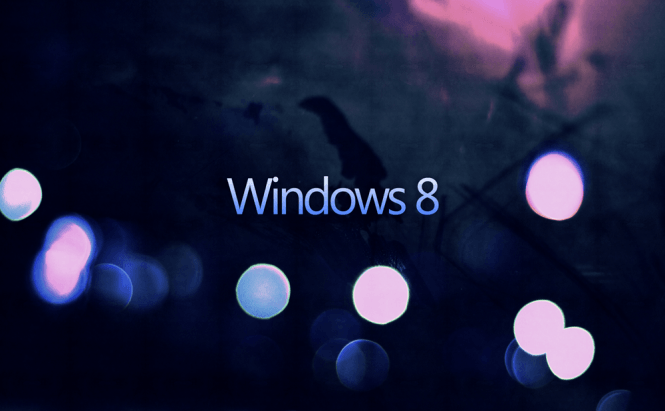 Top 10 Themes for Windows 8
I, for one, am not very concerned with the way my desktop looks; as long as my Windows runs smoothly, a simple darkish background image is all I need. However, there are many people who care a lot about the visual aspect and since that is perfectly understandable, I thought I would offer them a list with the best-looking themes for Windows 8. Just to be clear, this is a purely subjective top 10, with themes that I personally like, so if you can't find your favorites, don't hold it against me. (De gustibus non est disputandum.)
Snow Leopard
If you would like your Windows 8 to resemble the look of a Mac OS X, then the Snow Leopard theme could be a great place to start. This skin will transform your Desktop, Taskbar, Explorer, the windows of your applications, etc. to mimic the way they look on Snow Leopard. The attention to details is pretty astonishing, so if you like the look, this theme will not disappoint.
Snow Leopard
Chromium
Chromium
There aren't many people who are familiar with the Chromium OS (the one that powers Chromebooks), so its looks may surprise you in a pleasant way. The Chromium theme changes your Taskbar, the windows of your application, the start button, etc. Even though this Windows 8 theme looks pretty great and gives you an insight into a relatively new operating system, you may not like the fact that the minimize buttons will no longer be there.
Aero 8 Glow
Aero 8 Glow
The majority of people who dislike Windows 8 have a problem with its visual aspect, not with the way it runs. But what if I told you that that can easily be changed? Aero 8 Glow is a cool theme which will make your Windows 8 look and feel like Windows 7. This theme comes in two styles: square corners and round corners. As far as I know, this skin doesn't work on the 64-bit version of Windows 8.1, but the developer might have fixed the issue in the meantime.
Mac OS X Lion
Mac OS X Lion
The second Windows to Mac transformation theme from this top 10, Mac OS X Lion turns your Widows 8 into (you've guessed it!) the OS X Lion operating system. Just like the Snow Leopard theme, this one alters your desktop, turns your Taskbar into a dock, modifies the appearance and buttons of your windows, etc.
Base
Base
If you think that elegance and simplicity usually go hand-in-hand, then you should really take a look at Base. This Windows 8 theme looks a bit dark, but not in a creepy or uncomfortable way. I especially liked the black Taskbar, while the rounded corners on the Taskbar button seem like a really nice addition. The sad news is that the theme isn't yet compatible with Windows 8.1.
Vanilla
Vanilla
Although one of my least favorite flavors, Vanilla happens to be one of the Windows 8 themes I like the most. The Taskbar looks exquisite, the icon modifications are very well done and the color palette is well-chosen. The sad part is that this theme is not completely ready as the developer/designer still has some work to do on a few icons and the rainmeter suite, but you can still use it.
Mimi Theme
Mimi Theme
I couldn't get through the top 10 themes for Windows 8 list without mentioning something with a sexy nuance. Mimi is an elegant-looking theme that will embellish your desktop. The modified Taskbar is very agreeable, the altered dock looks cool, and the girl from the image isn't that bad either. (That's an obvious understatement, I know).
Animal Affection
Animal Affection
Don't think I've forgotten about you, animal lovers. After all, how could I when cats rule the Internet world? If you're interested in a theme that would remind you of your favorite furry companions, then Microsoft's Animal Affection will probably be to your liking. Even though all it offers are desktop images (it won't modify anything else), it's still worth checking out.
Different Touch
Different Touch
Mundane was never my thing, so of course when I saw a title like Different Touch, I had to check it out, and I wasn't disappointed. To be totally honest, the icons could use a little bit more work as most of them are similar or very close to the original, but other than that, the Start Button looks interesting and the colors are soothing and eye-relaxing so I recommend giving it a go.
SkinPack Windows10
SkinPack Windows10
In case you are curious about the future look-and-feel of Windows 10, but the fact that it's still in its beta stages stopped you from trying it, then you should check out SkinPack Windows 10. This theme turns your Windows 8 into the most recent Microsoft operating system by altering your Taksbar, Icons, Start Button, application windows and desktop background. The skin pack comes with several different backgrounds, so you won't get bored very easily.
Every theme included in this list comes with an instruction on how to install it; read those carefully and follow them. Also, it might be a good idea to create a system recovery point before installing, just in case something goes wrong. If you are looking for the best themes for Windows 7, my colleague Haley has written an article about that, and I must say, her picks are pretty awesome.