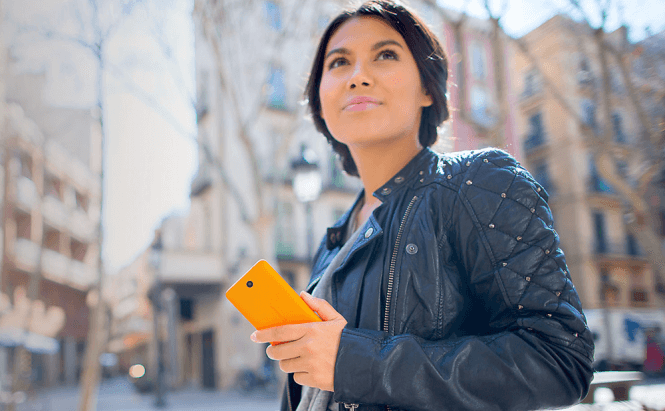 The Cheapest Lumia Phone Hits The Market
If you've always wanted to try out a Lumia phone, but you never felt like spending too much money on it, now's your chance. Microsoft has just launched the cheapest smartphone in the Lumia series ($70 + taxes), which will arrive next month to customers from the Middle East, Africa, Eurasia, India and Asia-Pacific. Basically, these parts of the world represent the areas where people generally live on a very limited budget so they're very conscious about the amount of money they spend on a phone.
In terms of hardware Lumia 430 is actually quite decent considering the amount of money the customers will have spend on it. The phone encases a 1.2 GHz Dual-Core processor, 1GB of RAM, 8 GB of storage space (expandable to up to 128GB with a microSD card) and a 1500 mAh battery which, according to Microsoft, can provide up to 6.5 hours of video playback. Furthermore, the device comes with room for two SIM cards, a 2.0 MP rear camera and a 0.3 MP VGA front camera. Lastly, the smartphone has a 4-inch LCD screen with 235 ppi density and a 800x480 resolution.
Lumia 430
Even though both the price and the device itself are pretty cool, it is very likely that Nokia 430 won't turn out to be a huge success. Microsoft's biggest problem on the smartphone market was never about the components or price, but the small amount of apps available for the Windows Mobile operating system. Hopefully, after the official release of Windows 10, this will no longer be an issue, but until then I don't know if Microsoft could beat Android even if it started giving phones away for free.
For more details about Lumia 430 visit Microsoft's website.