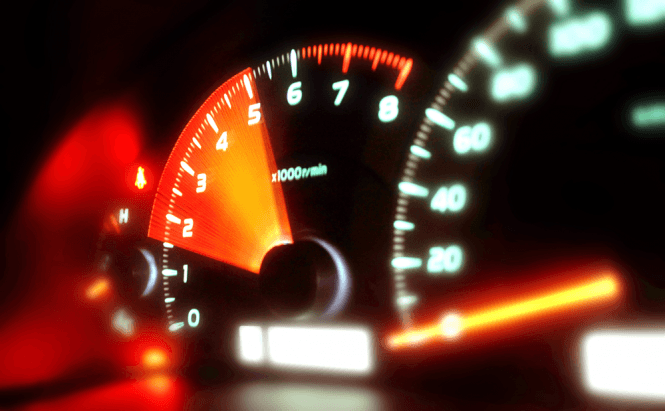 The Best Tools To Test Your Computer's Performance
There are times when you are curious just how good you computer actually is. Many people use cutting-edge applications or the latest games to see how well they run on their PCs, but this method doesn't offer any exact results. Fortunately, there are special application called benchmarking tools which will push your computer to the limit giving an accurate measurement of its full capacity. These applications will grade the performance of your computer and some of them can even help you compare your scores against those obtained by other system configurations. Here are some of the best benchmarking tools that you can find.
Fraps
Fraps
Fraps is one of the most interesting benchmarking tools for gamers that you can find. The application has a paid version but you only need it in case you want to know how well your computer performs while you are recording in-game action. Regular users, who just want to see how well a certain game runs on their PC, will find everything they need in the free version of the program. Fraps works differently than other benchmarking software: instead of putting your PC through a series of tests, the application simply monitors how well your graphic card performs during your actual game-playing or movie-watching sessions, giving you exact measurements of your lowest, highest and average FPS rates. You can select the amount of time for which the program should monitor the action on your computer and you also have the option to enable an overlay that displays the FPS info on your screen in real-time.
PCMark 8
PCMark 8
PCMark 8 is one of the coolest benchmarking applications that I have ever used. The free version of the program allows you to do Home, Creative and Work tests, while the paid release gives you access to more specific versions of the free tests along with new storage, applications and battery life benchmarking capabilities. With this program you can check the performance of any component and even perform a few more tests you never knew about. While the assessments are accurate and have actual real-life value, the tool has some problems which might bother a few users. For starters, the installer has 1.5 GB and that means that you will be waiting for a really long time to download it if you have a slow or medium internet speed. Lastly the application requires Microsoft Office and Adobe Creative Suite for some of its tests, and these program bundles aren't exactly cheap.
Passmark PerformanceTest
PerformanceTest
Passmark PerformanceTest is a reliable benchmarking tool that you can use free of cost, but only for 30 days. While most of the other applications of the kind are slowly re-orientating towards laptops or other mobile devices, this program has remained 100% focused on desktop computers. The tool uses up-to-date algorithms to test every aspect of your computer and lets you compare your scores to other PCs with similar hardware. One of the things that I like the most about this tool is its interface which contains a rotating 3D motherboard that lets you click on any component you want to check out.
Catzilla
Catzilla
If you are looking for a tool that specializes in graphic card benchmarking then Catzilla is what you need. All I have to tell you is that the program's developers are the same ones who built the graphic engine for Witcher 3 and you should be assured that these guys know exactly what they're doing. Since we are clear on the efficiency and accuracy of the test let's move on to the fun part. What's really cool about this Catzilla is that it uses camera tricks and some nice humor to keep you entertained while benchmarking your GPU. In case you aren't that much into technical details but you still want to know how well your computer fares in comparison to your friend's, the program also uses badges as a ranking system, so you can easily find out which one has the better PC.
SiSoftware Sandra Lite
SiSoftware Sandra Lite
Besides being able to give you a full system summary, SiSoftware Sandra Lite is a free tool that can also test your computer's performance. This comprehensive application will offer performance tests for every component including network and power efficiency. Furthermore, the program has an online database where you can compare your scores with the ones that other users obtained. The only drawback is that SiSoftware Sandra Lite is designed for computer-experienced users, so if you aren't technologically savvy you might encounter a few problems with reading the results.
Everest Ultimate Edition
Everest
Just like SiSoftware's Sandra, Everest is more than just a benchmarking tool. This application doesn't only allow you to perform tests on your RAM, CPU and FPU, but it also provides a complete PC summary, system monitoring functions and a few other handy features. The problem with this tool is that its developers decided to kill off the Everest brand and since the application is no longer getting updates it won't be able to keep up with cutting-edge hardware components.