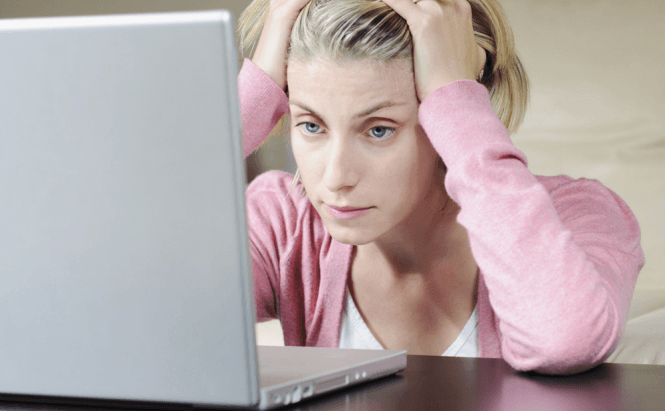 How To Remove Programs Without Affecting Your Operating System
In the long run, deletion or incorrect uninstall of programs can have detrimental effect on your Windows. Your computer will start to run slowly, applications that you had no problem with before may no longer work and you'll have to deal with a lot of error messages. How to avoid these problems? Use a specialized program uninstaller.
Why isn't mere deletion the right solution? For a program to work an interaction with your Windows OS is needed which means that there are files which are located in other places than the application's main installation folder. After deleting the main files, your operating system will have to constantly figure out that the remaining instructions are no longer connected to something and this process will delay the OS actions. What's wrong with using the embedded uninstaller or the one in the control panel? None of them do the job completely. In most cases even after uninstalling an application you will still have files and registry entries on your computer which are tied to it.
Specialized uninstallers will first remove the programs that you no longer want (either by using their embedded uninstaller or by 'force'), then scan for any leftovers and delete them, thus ensuring that your Windows won't stumble upon registry files that lead nowhere. Here are some of my picks for the best uninstallers on the market:
Revo Uninstaller
Revo Uninstaller
Revo Uninstaller is an excellent tool for getting rid of the unwanted software on your computer. The paid version is nothing short of spectacular, but the good news is that the freeware version is also decent. The application will not only scan your system and remove any leftovers, but it also comes with several other additional tools to help with your computer maintenance task. While I appreciate that Revo is available as an installable application as well as a portable tool, there are a few things that I really dislike about the free version. The tool doesn't backup your system before cleaning up registry file, so if something goes wrong you won't have any safety net. Furthermore, you have to pay special attention to the files that it marks for deletion: once it had win.ini on its list...
IObit Uninstaller
IObit Uninstaller
IObit Uninstaller is a freeware that's better than most of the paid uninstallers you will find. This tool can deal with anything: software, plug-ins, toolbars, browser apps, you name it. For a free tool this application comes with a lot of cool features, such as the ability to forcefully remove programs in case the default uninstall method is not available, or the creation and management of system restore points that you can easily come back to in case the program removal had unexpected side-effects. If you've read some of my other articles, you know that I'm not a big fan of Windows 8, so the thing I like the most about IObit Uninstaller is that it can help you remove Metro apps. Lastly, the tool can remove the leftovers created from incorrect uninstalls previously performed by other programs.
GeekUninstaller
GeekUninstaller
GeekUninstaller is a reliable free tool that helps you remove the unwanted programs from your computer. This lightweight application features a handy force removal function and, unlike the free version of Revo Uninstaller it is fully compatible with 64-bit systems. GeekUninstaller also offers a search bar that will help you quickly find the entry you want and it provides you with the ability to perform Google searches directly from its interface in case you are unsure about what a certain program does. As a downside, this tool will not create system recovery points before going "elbow deep" into your registry files.
Your Uninstaller!
Your Uninstaller!
Unlike all the other programs included in this article, Your Uninstaller! is the only one that doesn't have a free version, but it is good enough to deserve its money. This tool will remove programs, scan for files, create backup points and, best of all, does all this quicker than most others. Furthermore, the application includes several additional tools such as a file shredder, a startup manager or a trace eraser which are really helpful. Lastly, the user interface is very clean and much easier to use than in the most programs of this kind. As far as I know, the only disadvantage of Your Uninstaller is that its technical support team might take a long time to answer the customer's questions.
One of the most common problems when trying to remove stuff from your computer are stubborn files that just don't want to go away. Generally, when you try to delete them you will either be informed that the "file is in use" even though no application seems to be using it, or that the access to the respective files is denied. These occurrences can be very frustrating but, fortunately, there are specialized programs, designed to help you deal with this type of situations and unlock those annoying files. Here are the two of the best ones:
Unlocker
Unlocker
Unlocker is a great freeware that gives you access to files that your Windows doesn't allow you to delete. The application integrates with the Context Menu of your Windows, so you can easily access it simply by right-clicking the respective file and can even work with entire folders. The problem is that it can not be used for multiple files simultaneously. So, instead of being able to select two or more files and unlocking all of them in a single move, you will have to work with each of them individually.
IObit Unlocker
IObit Unlocker
IObit Unlocker is another freeware that will help you modify (move, delete, rename, etc) the files that are locked by your Windows OS. Just like the previous one, this application integrates with the Windows right click menu, but it offers additional followup commands such as Unlock & Delete, Unlock & Move, etc. Moreover this tool will enable you to work with multiple files at the same time and it is capable of automatically terminating all the processes related to the locked file you are targeting at.