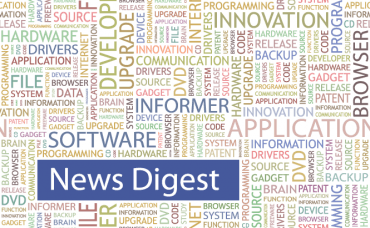 News Digest #3
Welcome back to our weekly column dedicated to the latest events in the IT world. The second week of August was not marked by any events that could be called epic, but there are still plenty of issues to pay attention to. So let's get down to them.
News Digest
Hoary tales about the race between Google+ and Facebook don't ever seem to come to an end. This time, the topic touches upon flash games support implemented into the engines of the two social networks. Google+ introduced it, starting with Rovio's Angry Birds, PopCap's Bejeweled Blitz and Zynga's Poker; Facebook, in its turn, made significant improvements, as in: it made searching for games much easier.
Google's development division has worked quite hard lately to meet the deadline and launch the beta version of Chrome 14, which marks the first release of Chrome Native Client (curiously abbreviated as NaCl). The new technology completely changes the way the code of applications is processed: now they can be run in a double sandbox within the web browser itself. There are also some new features: for instance, support for a new audio API and two experimental APIs for extensions.
If you happened to check out one of our latest articles devoted to the Humble Indie Bundle, you know that this week ended the third session of selling games for token money. This year, the enthusiasts have raised an unprecedented sum of money - almost $2.2 million, a big part of which is intended for charity. We find it really heartening that people are beginning to care for those in need and hope the trend will gain momentum.
This week has brought some news for the Windows users as well: Microsoft released 13 updates patching vulnerabilities in its operating system. Two of these updates have been rated as critical. The first one fixes the bugs in Internet Explorer which used to allow attackers to execute their codes on the end user's machine. The second critical update lets Windows Server users take an easy breath: now they need not fear that their systems will query malicious DNS servers. The other 11 patches make the work with such products as Visual Studio, .Net, and Office more secure. By the way, do not forget to check out the latest version of MS Office 2010!
One of the popular programs for customizing Windows applications has also been updated. Fresh UI allows users to adjust settings of the standard applications built into their systems, such as Windows Media Player and Explorer, as well as to tweak their interface. In the new version the developers added support for adjusting Ipv6 and fixed numerous bugs.
For the art lovers, J.River updated their Media Center, the multimedia manager which allows keeping all of your films, music, and pictures in one place. The program allows synchronizing the computer with other media devices, e.g. a TV or an mp3 player. The new version is easy on the eye thanks to its new design, and has undergone a number of technical improvements.
That's it for the week. Thank you for staying with us, and be updated!