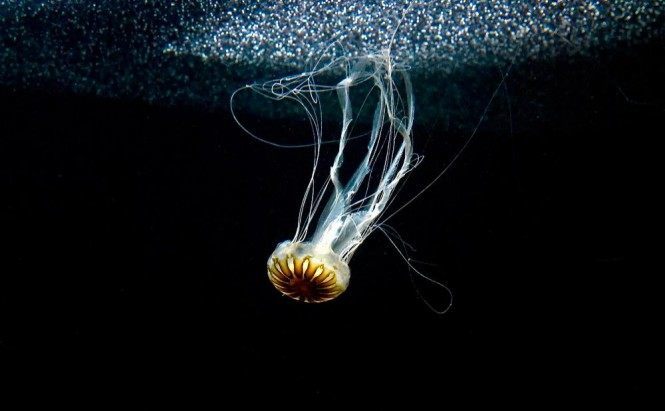 Deepnet: Perfect Privacy and Criminals
How to keep your privacy intact on the Web? How can you rest assured no-one is eavesdropping on your confidential chat or collecting data about you, right up to your preferred panties design? Here's how you can pull it off with just one piece of software and a bit of patience.
Deepnet
What? Never heard about it? No wonder. If you did, the Deepnet wouldn't be all that 'deep' and hidden from the public view. It is not a single entity, and neither is it some kind of a secret society. It is innately anarchic, decentralized, and rhizome-like, just like any other part of the Web. So, what is Deepnet?
In fact, Deepnet (aka 'Darknet') is a pretty large chunk of the Web that is not available for browsing unless you are using so-called anonymity networks. These are special network systems aimed at masking your identity on the Internet, making it as hard to track you down on the Web as possible. To enforce complying with this prerequisite, the Deepnet sites use various pseudo-domains like .onion or .bitnet, which your browser can reach only after it is modified with internal decoding routines of the respective networks. Put plainly: unless you haven't installed some specific software, the Darknet site names will be all Greek for your browser.
Logically enough, the self-imposed anonymity leads to Deepnet websites seething with hackers, weirdos and outright criminals. The almost complete anonymity gives them all the opportunity to run their illegal businesses or pursue their not-so-respectable hobbies without much fear of criminal persecution. This makes Darknet the least law-concerned area on the Web, with black marketing and other illegal activities thriving in there.
However, buying counterfeit bank cards and downloading adult movies is not the only use of Darknet. The Internet's gray zone consists not only of perverts and outlaws: it gives you a real chance to keep your privacy intact.
Tor: Ultimate Privacy on the Internet
Tor
So how do you keep your polka dot panties a private matter? Among many options, there is one that is relatively easy and rewarding: The Onion Routing, or Tor. Scientifically speaking, it is a low-latency anonimity network, a virtual counterpart of the hip Guy Fawkes Mask. As long as you're connected to Tor, your data are passed over a route of randomly selected servers. Each of the servers is privately owned and maintained by Tor enthusiasts, but don't worry, the data get encrypted before sending. The encryption requires using as many security keys as there are servers in the route. This way it is ensured that no server in the middle of the chain can intercept and read the data, as each of them only has access to one key. The resulting data transfer process looks much like peeling an onion, with one encryption layer peeled off by each server – and it was this exact apt onion methaphor which gave Tor its name.
To access the network you only need to download the free Tor software onto your computer and, optionally, spice it up with a couple of other programs. The latter include Vidalia (a UI for Tor) and Privoxy (a web proxy, i.e. an intermediary computer or filtering device between your and the websites you browse) and Tor browser (a heavily modified Firefox optimized for privacy protection). All you need to do is unpack the Tor package, launch Vidalia and press the Connect button.
Tor: Browsing the Web through Sweden, Norway, Romania, and Iceland
Anyway, there is a small problem with Tor. Of course, it's cool that it can rule out virtually any tracking by larger websites like Google or Facebook, but you just can't help noticing that browsing the Web with it is incredibly slow. Honestly, it is unbearably slow: it takes about one minute on average to open an unsophisticated webpage under Tor. Loading more feature-rich webpages there can become a very tedious task with little chance of success, which renders Tor rather inefficient for most of your daily browsing needs like watching YouTube videos or going on another Facebook frenzy. On the other hand, maybe it's not that bad?
Picture Credit: André Bochow