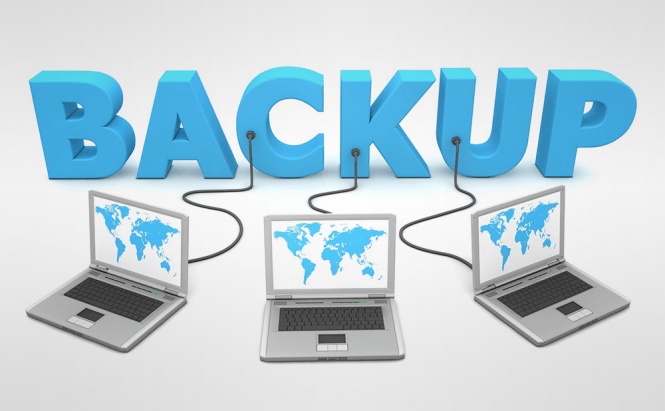 Don't Flirt with Danger, Back up Your Data
Imagine this horrible situation: you're almost done with yet another most important project of you life (or something like that) and – boom – your computer just crashes and doesn't switch on. That's no big deal, you've got another one – but then you realize that you actually forgot to save all the work you'd done, because you were so far in you just wanted to get it over with. If you can relate to all this, I suppose you're already acquainted with backup software; but on the off chance you're not, this article about data backup apps should be just what the doctor ordered.
Well, backing up your computer almost feels like an unnecessary chore, but it's still the best you can do as a computer user to keep all your data safe. Even if you have set up a huge number of security apps to protect your files, you still realize that sometimes hard drives just fail and then there's nothing you can do without a backup. So, let's see what could make backups less of a chore.
Comodo Backup
This application will likely stand you in good stead. Comodo Backup is an excellent freeware solution, and its distinctive feature is the number of backup methods it offers – including not only the regular copy/move approach, but also complete file and folder duplication to local or network drives and remote FTP servers. Moreover, its flexible scheduling and notification options and space-saving archiving capabilities will definitely make creating backups even less of a hassle.
Comodo Backup
BackUp Maker
Another high-rated free backup application with extensive backup capabilities. To suit the needs of both expert users and novices, the program comes with two modes, standard and expert, which greatly simplifies its use. Furthermore, its support of partial and full backups and the wide range of filtering options will allow you to reduce the size of your backups and have them made completely automatically, based on the time and interval settings you have configured yourself. As for supported destinations where you can save your data to, here BackUp Maker doesn't differ all that much from other similar software: it supports writing backups directly to CD/DVD, local shared folders, remote servers, USB devices, and zip drives. It's worth a try.
BackUp Maker
Personal Backup
If you're still on the fence about which backup solution will should win your heart, here's another one to tip the scales a bit. Personal Backup is also free and with extensive file filtering options, which is always good for advanced users and space-conscious ones alike. It supports creating local and remote backups, file compression and encryption, backup schedules, and it also generates log files and status reports. So if you're not a criticaster, I think you'll be pleased with this app's job.
Personal Backup
Of course, there's much more choice than that, and there's a practically endless selection of just the free backup applications that are somewhat worthy of your attention, let alone commercial ones. However, it helps to remember that the choice of the right backup software depends on a whole number of factors and ultimately comes down to answering just one question: what is it that you fear the most and hope that having backups will save you? This question can only be answered based on your own needs and preferences, so make your choice wisely.