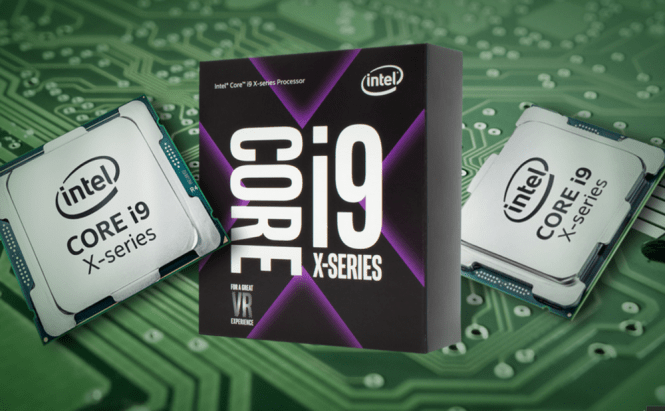 New Core i9 - the powerful Intel processor
Intel has had a very rough few months in 2018. First, the Meltdown and Spectre vulnerabilities have been revealed, then the fact that fixing those issues will have a big impact on the performance of Intel-powered computers was made public and finally, the company being hit with several class-action lawsuits by disgruntled customers. However, the IT giant isn't wallowing in self-pity and has just released the most powerful processor for laptops to date, the Intel Core i9.
In case you're into technical specifications, Intel core i9-8950HK is an 8th generation processor with 6 cores and 12 threads manufactured using the latest 14nm++ process technology and based on the Cofee Lake platform. The hardware component is capable of reaching speeds of up to 4.8 GHz, which up until now were unheard of in mobile chips. It also includes the Intel Thermal Velocity Boost technology that's designed to boost the frequency with up to 200MHz, provided that the CPU's temperatures is low enough for it to activate. Furthermore, the processor comes fully unlocked allowing the users the freedom to overclock it and use it exactly as they want to.
According to Intel, this new generation of processors will bring a 29% improvement in the component's overall performance and, better yet, a 41% enhancement for gaming as well as a 54% improvement when it comes to 4K video editing from the previous seventh series. I haven't tested the CPUs myself, so I can neither confirm nor deny the company's data, but since these new processors shouldn't suffer from the vulnerabilities mentioned at the beginning of the article, the boost in performance seems logical. These enhancements make the i9-8950HK the perfect choice when it comes to laptops designed for gaming or virtual reality experiences.
Intel Core i9
Along with the i9 model, Intel also launched i5 and i7 processors (with similar improvements when compared to their previous counterparts) as part of its H-series lineup. These CPUs are designed to work together with discrete graphics cards in the top of the line laptops for gaming and graphical editing. The company is also collaborating with AMD on a hybrid Radeon RX Vega M processor, which will have an integrated GPU and that's designed for thinner laptops that need to cram up as many components as possible in very little space.
Also worth mentioning is that Intel had launched the Core i9 processors for desktops in May last year as part of the Core X series and that the top of the line CPU called the Core i9 Extreme features a whopping 18 cores and 36 threads. Honestly speaking, at the moment, this $1,700 processor is a bit too much even for passionate gamers, but if you have the dough, I'm pretty sure that it won't be long until content tailored for these new capabilities will be created.
Even though my trust in the Intel brand isn't what it used to be and I now gravitate more towards AMD-made hardware, I can't deny that I'm anxious to try out this new generation of processors. Hopefully, both the H and the X series will work just as advertised and we won't have to deal with any more vulnerabilities or hiccups such as the Skylake bug.