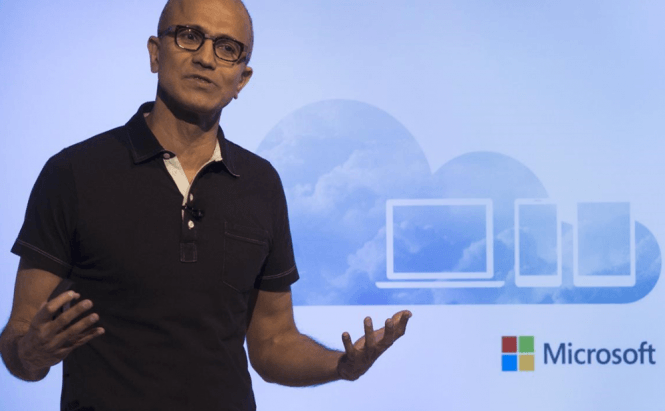 Microsoft Announces Cloud Event On October 20
Microsoft's CEO Sataya Nadella, along with the boss of the Azure project Scott Guthrie are scheduled to preside a press event on October 20 where they will talk about the newest details concerning 'the cloud' and 'Azure'. Just like the recent Windows 10 presentation, the event will take place in San Francisco.
So far, reports indicate that the conference will include a presentation on the different approach which Microsoft takes in regard to cloud storage and details about the investments that Redmond-based company has made in its cloud services. Undoubtedly, there will also be some kind of announcement about an upcoming app or service.
As a personal opinion, it seems that at the moment, Microsoft values its Azure platform more than the Windows operating system. The deduction is pretty simple when you think that the IT giant's CEO Sataya Nadella wasn't there for the Windows 10 presentation, but will now be in San Francisco for the event related to cloud services. Mr. Nadella's presence is more than likely being used as a "mainstream attraction" tool. Furthermore, unlike this upcoming conference, the Windows 10 event was a relatively small one with only a few hand-picked people being invited, and no live stream.
The conference in San Francisco will be a one-hour event, taking place between 11 a.m. and 12 p.m. (Pacific Time). Those interested but unable to be in the room will be able to watch the presentation live on webcast on Microsoft News Center.