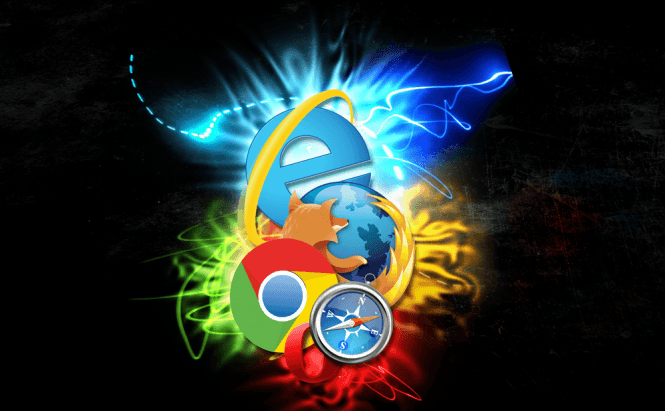 New Browsers That Have A Chance Of Making It Big
When it comes to web browsers, we all are familiar the big five: Google Chrome, Mozilla Firefox, Opera, Safari and Internet Explorer, but there are other browsers out there that are also pretty decent. However, most people prefer the comfort of an application they've been using for years instead of trying out new things, and this is exactly why most new browsers never actually get a chance. However, 2015 seems to be the year when at least a couple of the new browsers may be able to break through and establish a powerful presence on the market.
Vivaldi
Developed by the team behind Opera, Vivaldi (they didn't stray too far when it came to the name) is one of the most promising browsers in the Internet world. At the moment, the application is only available as a technical preview, but once the final version comes out, it seems like something worth checking out.
What stands out about this tool? There are a lot of cool features that Vivaldi aims to bring to its users, however, the most important one might turn out to be the concept on which it is based. The team that is creating it thinks that having many extensions poses a lot of security risks as well as takes up too many resources from your system. This means that they are working on making a "self-sufficient" browser, one that can offer all the features that you need without requiring any additional help. Don't worry though, extensions will still be supported, but in most cases they will simply be unnecessary.
Vivaldi
By the time its final version arrives, Vivaldi is supposed to include its own email client, but in the present build this function isn't available yet. Other advantages include the possibility to add notes to the pages that you visit, a contact list to easily manage and find your friends or coworkers and quick commands (gestures and keyboard shortcuts) to help you work faster. As far as the user interface goes, I liked that you can change its layout in whatever way suits you best. Furthermore, the design itself reminds a bit of the original look Opera used to have, so that's also a plus.
Vivaldi lacks a couple of key features, such as an incognito mode or the ability to directly move an opened tab into a new window, but, hopefully, these issues will be fixed by the time the final version of the browser rolls out.
Spartan
Microsoft's upcoming browser has been one of the main topics for technology-related websites for some time now. Since it was officially announced a few weeks ago during Microsoft's most recent press event, everyone is anxious to see what this new application can do. In case you are a fan of Internet Explorer, there's no need to fret: Windows 10 will ship out with both Spartan and IE, so the company doesn't see it as a replacement, rather as an alternative.
Spartan
What's so nice about this browser? For me, the biggest advantage is Cortana integration. It will basically work the same way Google Now does on Android devices. The virtual assistant will monitor your habits and then give you suggestions and details about the topics that interest you. Another cool thing is the collaboration feature which allows you draw and write anywhere on the pages that you are browsing. Last but not least, the application will also feature a quick news downloader called reading mode, which will be a nice addition for those long flights when you don't have an Internet connection
What I don't like about Microsoft's new browser? The main thing is that it will be based on the company's Trident engine so its users may be as dissatisfied with it as they are with Internet Explorer. Also, from what I've gathered, they will change the name before releasing it to the market, and I actually liked Spartan.
I'm not exactly sure when we will be able to test out Spartan for ourselves, but it will probably take a couple of months before we can do that.
Maxthon Cloud Browser
While not exactly a new arrival on the market, a lot of people haven't heard about Maxthon, so I thought it was worth mentioning. This browser is actually quite special, as it is one of the few to embed both Microsoft's Trident engine as well as WebKit, the force behind Chrome and Safari. While all the other tools of its kind tend towards a minimalistic approach grouping features and cramming buttons together, Maxthon takes the opposite approach, offering as many helpful functions as possible. Don't worry though, this doesn't mean that it will overwhelm you with a bunch of buttons thrown all in the place.
Maxthon
There are quite a few advantages for those who want to use Maxthon. The application includes a 3D gaming engine and portal, a native PDF reader and a function called Add Skipping which lets you fast forward advertising videos like the ones from YouTube. The best thing about this tool is that it offers a quick way to synchronize content like pages, tabs, passwords, notes, etc. across all the PCs and mobile devices that you are logged in on. The application uses two services, Cloud Download and Push (both created by the same company). The first one lets you download files from the Internet directly to the cloud while the second lets you push a webpage that you are browsing on other devices.
Unfortunately, there are also a few cons to using this application. The Cloud Download service has a problem with iPhones, so you won't be able download files from the cloud to your iOS device even if these are in a common format. Another issue is that voice commands aren't available.
SRWare Iron
The only reason why I decided to mention Iron in this article is because the concept behind it has captivated me. In theory, this browser is supposed to be a Chrome alternative (it is based on the Chromium open source engine) which focuses on privacy and security. The default search engine used is DuckDuckGo, all of its options are set to offer you maximal privacy by default, and it doesn't send any data (like installation info, pages visited or crash reports) to Google. From my perspective, the only thing that separated Iron from Chrome was the fact that you didn't have to make the privacy and security settings yourself and that it includes a native ad-blocker so you wouldn't have to manually install one.
Iron
Unfortunately, I found the ad-blocker to be ineffective and the browser itself less responsive than Chrome so I wouldn't recommend using it. However, I think that the idea of a browser based on either Chromium or Mozilla (with a familiar interface) which focuses on privacy and anti-tracking technology is a great idea, being exactly what the current market is missing.