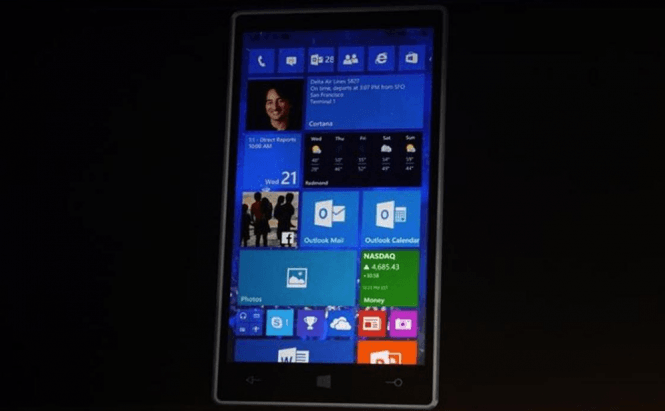 Microsoft's Preview Of Windows 10 For Smartphones
Microsoft released a preview version of Windows 10 for Windows Phone. The good news is that public beta version of the operating system is free and can be easily installed by anyone. The bad news is that only a handful of devices can run it: Lumia 630, Lumia 635, Lumia 636, Lumia 638, Lumia 730, and Lumia 830. According to a statement from Microsoft, the company hasn't done working on a "partition stitching" tool, and this is the reason why the preview only works on such a limited number of Lumia devices. Furthermore, even though this particular version of the OS is fairly functional, future updates may render some functions inoperable (the ones like the number dialing app), so make sure you understand all the risks, before installing it on your phone.
In terms of features, let's start out with the positive things: this preview of Windows 10 includes interactive notifications, better photo managing apps, enhanced text-to-speech capabilities, improved responses in the Action Center and full-size background image for Start Screen. Sadly, the very new web browser Spartan and Cortana are not included in this beta version of Windows 10 for Phones. I have no official information about the launch date of the final version of Windows 10, but rumors say it is most likely to happen in October.
To install the beta preview of Windows 10 for Phone, you need one of the supported devices (check the list above), Windows 8.1 installed on your smartphone and an account on the Windows Insider Program (you can get one for free here). If all three requirements are met, simply download the Windows Insider app from the Windows Mobile Store (link here) and it will guide through the process of upgrading your Windows.
Source: ZDNet.