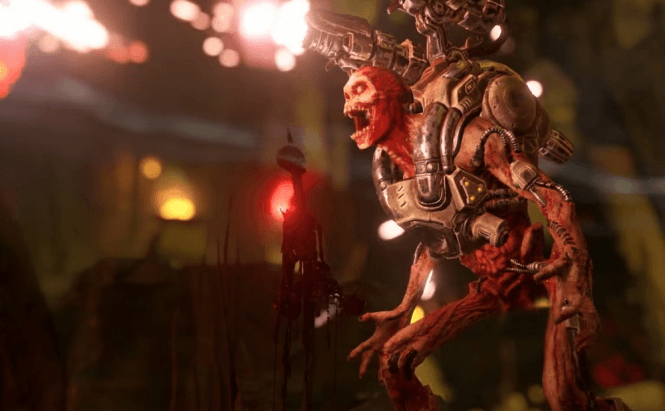 Bethesda has just released a launch trailer for Doom
As you probably already know, Bethesda is getting ready to launch a new Doom game, which will hit the markets on May 13th. In case you can't wait to see how this new reboot will be like, the company has decided to release a short launch trailer to give us a taste of the action and also provide a few details about the single-player campaign that's ahead of us. Additionally, the minimum requirements to play the game have also been made public.
If you're interested in playing this Doom reboot, it will be available on PlayStation 4, Xbox One and PC. However, you're going to need a PC powered by a 64-bit version of Windows 7, 8 or 10 and at least an Intel Core i5-2400 / AMD FX-8320 CPU, 8 GB of RAM, an Nvidia GTX 670 2GB / AMD Radeon HD 7870 2GB graphics card and about 45 GB of storage space. Those are just the minimum requirements, but if you want to run the game in optimum conditions, you will need an Intel Core i7-3770/AMD FX-8350 or better, an Nvidia GTX 970 4GB/AMD Radeon R9 290 4GB or better, 8 or more GB of RAM and 55GB of free storage space on your hard-disk.
As far as the trailer goes, I think that the in-game action looks pretty great, as it somehow managed to keep the original Doom-like feeling, despite its awesome graphics. Based on the few hints that we get, I'm guessing that in the single-player campaign we will control the same space marine that we did in the previous games, and that's another aspect that I actually liked. Lastly, Id Software (the company that developed the game) didn't disappoint and kept the gory-style of shooting intact. But enough talk, here's the trailer so that you can see for yourself.