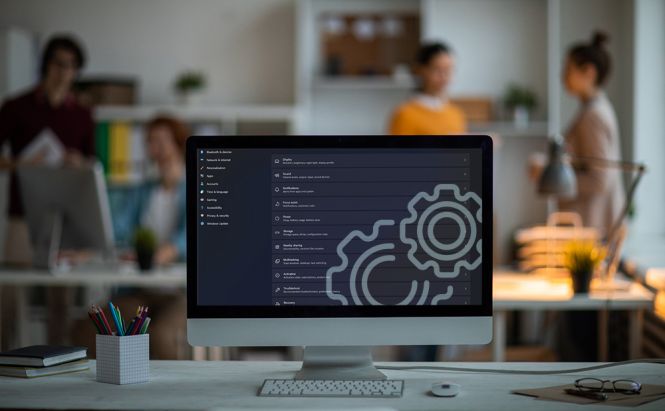 5 essential tools for productive software development
There's a wide range of programs on the market created to boost the process of getting things done. However, commonly used productivity tools may not be enough for specific developing tasks. If you're looking for utilities that will help you balance flexibility and organization, here are five Windows desktop tools to optimize developer workflows.
Ditto
Ditto
A handy clipboard tool is a real lifesaver for developers constantly copying code from code bases, stack overflow, gists, or other sources. Windows 11 offers the clipboard history option that we've mentioned in Top 7 hidden Windows 11 features, which allows you to select and paste more than 1 clipboard item at a time. However, you might require a more powerful tool. Ditto will enhance your Windows clipboard with a wide range of additional features. You can store as many items as you want, search and re-use them, and even make them expire after a certain period of time. The solution works with text, images, html, and other formats.
OBS Studio
OBS Studio
If you need to demo your software or record and share videos online, OBS Studio is a worthy option. This open-source and pretty flexible tool will let you capture and stream recorded content to Twitch, YouTube and many other media-sharing platforms. With OBS Studio, you can capture from single windows, entire desktops, or certain areas of the screen, overlay from whatever source you get it from, and switch between views. The utility offers a ton of configurations and has a pretty low impact on frame rates.
WinDirStat
WinDirStat
Storage is an important resource for a programmer. WinDirStat will analyze and clean disk space to improve the processing time of your machine. Simply scan your PC to get a graphical overview showing what's taking up space on your flash drives, external hard drives, and internal hard drives. You can view a color-coded extension list and organise files according to size in descending order to easily detect the files that use a lot of disk space.
KeePass
KeePass
Authenticating is one of the major parts of the software development process, so it's important for programmers to make sure the password data is safe and is not vulnerable to any kind of attack. KeePass is one of the most powerful and configurable password managers available today. It will store your passwords as well as other sensitive data encrypted and provide access to previous versions of passcodes. You can auto-type information into a window using a custom hotkey and automatically generate strong passwords via a third-party add-on.
Irfanview
Irfanview
When working with images, you need a robust photo viewing and manipulating tool. Irfanview is a fast and free image organiser and converter that supports a broad array of image formats and extensions. The editor offers paint tools, a slideshow creator, directory viewing, thumbnail browsing, embedded color profiles in JPG/TIF, hotkeys, and many other handy options. Moreover, there's a ton of plugins and translations to enhance the functionality of the program.
These productivity tools for developers will help you manage your tasks better, automate time-consuming processes, and overall enhance your developer's daily workflow. Though some utilities might require a learning curve, boosted productivity is worth the time invested in it.