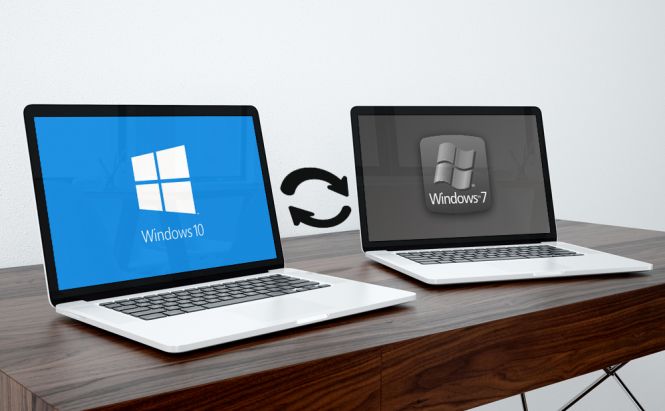 Windows 7 end of support: what should you do?
Today it's an important milestone in the IT world. Microsoft officially stops Windows 7 support on the 14th of January. It means that millions of Windows 7 users all over the world won't get security updates and patches any longer to keep their PCs safe. The computers running Windows 7 will still function tomorrow but they will be more vulnerable to viruses and cyberattacks.
The era of Windows 7 has come to its end and worldwide users are urged to upgrade their operating system to Windows 10. Microsoft advises users to buy new devices and move all content there as new computers work faster and they are more lightweight and secure. Alternatively, users can back up their files and folders and pay £120 for the official Windows 10 license on their old devices.
The company's offer to upgrade Windows 7 to Windows 10 for free expired a long time ago, however, there's a loophole and you can still switch your PC to the latest OS free of charge. Microsoft seems to know about it but doesn't want to officially announce this to earn money and not to annoy people who paid for the upgrade.
If you don't want to pay money, follow these tips. Before upgrading, don't forget to back up your files and folders on external hard drives or via OneDrive or other storage services.
Access the Windows Media Creation Tool and update your OS to the latest version of Windows from there.
Enter your official key of Windows 7 or Windows 8.
Follow the steps.
After the upgrading is complete, go to Settings Update & Security > Activation and check your Windows 10 license.
Move all your content from OneDrive backup and run Windows 10 free of charge.