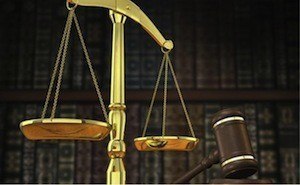 The Weekly Digest: August 18 — August 24
Hi everyone!
It's been a busy week and there's quite a variety of topics to reminisce about. Let's dive right in.
Articles
In our first feature we mused about the possible outcomes of the resounding court battle between Apple and Samsung. The ongoing patent litigation is nearing its end, with both sides having made their final statements. It is now upon the nine members of the jury to shape the world as we know it.
Back from the court affairs, we perused the underwhelming sales figures of the brand-new Sony handheld console, PlayStation Vita. Facing competition from Nintendo in the form of 3Ds and the upcoming Wii U, maybe PS Vita could recover by posing itself as a luxury console with a number of exclusive titles in its library?
Next stop, Dreamland. We listed five intriguing devices that could pretty much become reality in the nearest future. A handphone, an iRing, a smart business card - there's bound to be something in store just for you.
After that, we glanced back at the partnership between Facebook and Instagram, trying to find out the possible reasons behind the investigation put up by the Federal Trade Commission. Looks like all is well what ends well, and the acquisition deal may proceed as intended.
Finally, we sparked up a bit of paranoia with a list of things that you'd never expect to be hacked. There's always something to worry about, but you've got to be certain about your fridge. Can you?
Updates
If you feel passionate about your books, you can manage your e-book library using a new version of Calibre.
Then you may spend some quality time playing a dynamic game Zero-K.
It's high time you got the most of your camera with HDR Efex Pro.
To improve your pics by removing the pimples, the dark ares, you may try Portrait Professional. You can brighten up your face, make it smaller or larger, etc. Moreover, you can whiten your teeth and eyes, remove the spots, and even wipe out the wrinkles.
To watch movies in your browser at high speeds, give a shot to Veoh Web Player.
Get Free Studio – a collection that comprises multiple applications for working with different types of media, such as audio, images and video.
Finally, chat with your friends using Camfrog Video Chat.
That's about it for this week. Have a great weekend, everyone!