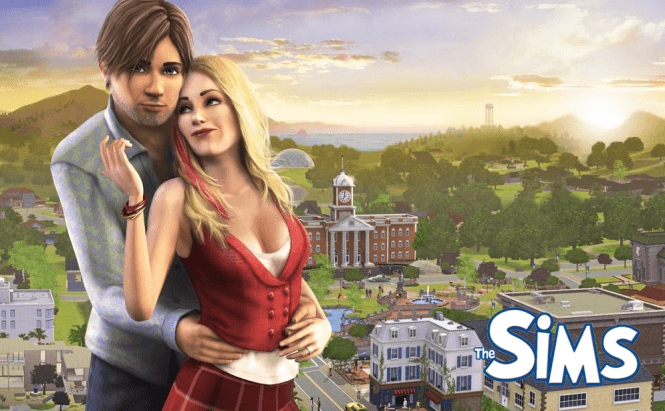 The Sims Alternatives
Have you ever dreamed of being a singer? Or maybe a family guy living in a snug cottage, or a hobo wandering around a busy city all day long? You can live any of these lives in a simulated reality, like a game, and make all your dreams come true there. These life simulation games have been blooming in the past decade and even more, exploding in popularity among all kinds of video gamers. And although the best game of the genre has always been the Sims, there are still other games out there that can give you a refreshing break from this famous video game franchise.
Topping our list, The Movies allows you to experience all the amenities of being a celebrity. This business simulator will put you in the role of a Hollywood tycoon to control the process of creating your own movie. You will need to set up the sets, maintain the workflow, and manage your staff in best way to successfully complete a real box-office hit.
The Movies
If you do well, your character will end up on the red carpet and live the Hollywood dream in the shoes of a famous film director, a script writer, or a high-paid actor. In other words, you have a chance to dive into the unpredictable world of show business - don't squander it.
This casual alternative to the Sims offers players the same features: you will be able to take care of specific people and control their relations and career development. Like in the Sims, you're to encourage your characters in every sphere of their life: help them to build a career and find a suitable life partner, choose various leisure activities for them, and improve their home and lifestyle. Moreover, the game offers an interesting illness system, mini-puzzles to solve, and more than a hundred trophies.
VirtualFamilies
If ordinary human life simulators have started to seem too simplistic and boring to you, this multi-genre god game will be quite up your alley. Developed by Maxis (of the Sims fame), Spore allows you to control the development of a whole new species from its beginning as a single-cell organism to an intelligent creature exploring the universe.
Spore
It will take you through five stages of evolution: cell, creature, tribal, civilization, and space. So if you want to play in the role of god, Spore is what I suggest you try.
With gameplay similar to the Sims precursor, SimCity, RollerCoaster Tycoon focuses on simulating construction and macromanagement, offering you to build your own amusement park. Well, you'll be following a number of pre-set scenarios, trying to take into consideration the needs and likes of all kinds of visitors.
RollerCoaster Tycoon: Park View
The game itself features nice 3D graphics as well as the exclusive Coaster Cam, which will let you enjoy any of your rides from the first-person view. You'll also get to design roller coasters and the landscape however you like, and manage the park finances.
RollerCoaster Tycoon: Food Court
Second Life is, I suppose, the most popular online alternative to the Sims. It seems to be aimed mostly at older players, those who are looking for a nicer virtual world to escape from their daily routine. Having been launched a decade ago, Second Life has gathered over 1 million users, allowing them to interact with each other through their special avatars. Everything is like in real life: you can participate in various activities with your friends, attend concerts or educational lectures, visit museums and galleries - all in one world. If you ever feel like having a second life, this is the place to get one.