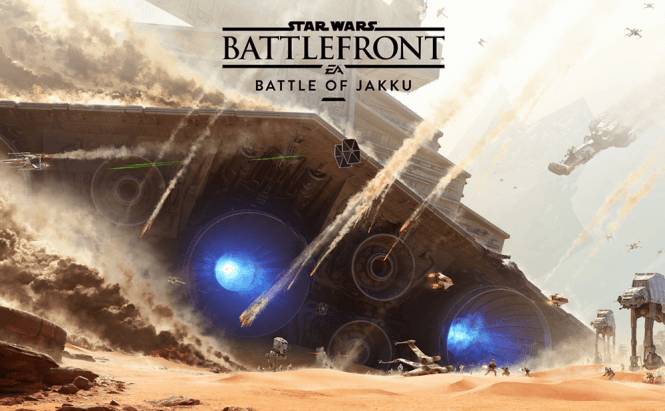 The latest Battlefront DLC immerses you in the movie
If you're a fan of the Star Wars universe (and even if you're not), you probably already know that a new movie called Star Wars: The Force Awakens has been released this month. However, what you may not know is that along with it also came a new DLC for the Star Wars Battlefront game, which tried to take advantage of the hype that surrounded the movie. The Battle of Jakku (as the free DLC is named) brings two new maps and a new game mode, but it seems that it still doesn't completely please some gamers and, to be honest, I have a very hard time understanding why.
Just so you know, I didn't have time to play the DLC and actually only played Star Wars Battlefront for a couple of hours, so I don't have a deep knowledge of the game. However, from what I've seen, the game is tons of fun and I can't say that I agree with the many critics that have appeared all over the Internet. As far as the Battle of Jakku DLC is concerned, the two new maps that it brings: Graveyard of Giants and Goazan Badlands are actually really cool as they are taken straight from the movie and they're quite immersive, making you feel like you're actually there.
On the other hand, the new mode: Turning Point will only be fun the first few times. If you haven't seen yet, it's like this: the rebels are spawned on the map and they have a specified amount of time to take over a checkpoint. If they succeed, they continue to the next checkpoint (also racing against the clock) until they reach the Empire base for the final attack. As I said, the mode won't stay fresh forever, so you may get bored with it, but since it doesn't cost anything I don't think that we can really complain.
In case you're a fan of the Star Wars universe, you will probably also want to read the article that James wrote: "Star Wars milestones in gaming".