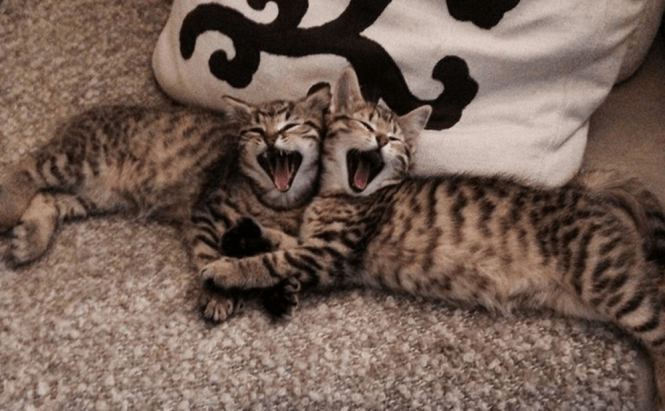 The 10 Best Tools to Find and Remove Duplicate Files
Today's hard disks have such huge capacities that we often forget about most of the things we store on them and end up having the same file in several locations. Besides filling up disk space, this can also be a nuisance as your playlist might get populated with the same song over and over, while your slideshows might repeat images even when you don't want them to. Unfortunately, searching and removing duplicate files manually can take up a lot of time, so many people choose not to do it. However, there are specialized applications that can help you with this kind of tasks saving you time, while also giving you the flexibility you require to obtain the results that you want. Here are ten of the best duplicate file removers that you can find on the market.
Free, flexible and effective cleaner
Duplicate Cleaner Free
Duplicate Cleaner is my favorite choice when it comes to identifying and removing identical files from my hard disk. This application doesn't only have a great-looking design but is also very flexible and effective. You can instruct it to ignore specific files or customize the search to match criteria, such as similar or almost similar name, exact file size, date of creation, etc. Furthermore, the tool also provides you with an Audio Mode which is specially designed to help you identify similar music files by comparing tags like name, artist, album etc. Since images and music are the most common types of duplicated files, this function is extremely handy.
Portable and

amazing tool
SearchMyFiles
SearchMyFiles is a portable tool which is actually designed to be a general file searching utility, but its inbuilt duplicate files finding function is quite amazing. What I like about this application is that it's very thorough. You are able to customize the searches and base them on criteria, such as file size, name attributes and even the content of the files. SearchMyFiles will scan the folder/drive that you've chosen, identify the files that match your parameters, then perform a secondary scan in which it compares the previously obtained results byte by byte to ensure that it doesn't misinform you. The only downside is that you have to delete the duplicate files manually.
Automatic deletion of

duplicate files
HeatSoft Clone Cleaner
HeatSoft Clone Cleaner is a reliable solution for identifying duplicate files. The application can match files based on their names, file sizes, attributes and even on their contents. This tool offers automatic deletion capabilities but you can create safe zones in order to exclude certain files from being removed. Another cool thing about HeatSoft Clone Cleaner is that it will also identify empty files (0 bytes) and clean them out for you. The problem with the free version of the application is that it can only search one location at a time, but if you choose to purchase the tool, this restriction will be lifted.
Easy and
simple

duplicate finder
Easy Duplicate Finder
Easy Duplicate Finder is a tool which I would recommend to those who want to keep things simple and avoid complications. This application is capable of automatically excluding system files (DLL or SYS) and core locations, like Windows or Program Files, thus ensuring that you won't accidentally delete files and impair the functionality of your PC. What's special about this duplicate files remover is that it can perform byte by byte comparisons or match files based on their CRC32 checksums. Moreover, besides being able to automate the duplicate files deletion process, Easy Duplicate Finder can also automatically rename the similar files in case you don't want to take any drastic actions just yet.
Identify duplicate files ignoring file extensions
Anti-Twin
While Anti-Twin might not be the most original name that you have ever seen, this tool is an effective duplicate file finding and deleting tool. The application offers all the standard functions that you would expect from such a program: matching files based on the name, size or attributes and excluding areas you don't want to delete from. However, the feature that makes the tool special is its capability to find identical files even if these have different extensions. Basically, if you have the same documents saved as DOC and DOCX or the same photo saved under different formats, Anti-Twin should be able to identify them.
Rescue files deleted by mistake
AusLogics Duplicate File Finder
AusLogics Duplicate File Finder is a duplicate finder worth trying out. This tool can find similar files in multiple folders, and permanently remove them from your hard disk or move them to a rescue center from where you can easily get them back, should you ever need to. While this may not be the most feature-rich application, the interface is simple and elegant and its scanning process is one of the fastest ones that I've encountered. Furthermore, if you need your system resources for some other purpose, you can simply pause the file scanning and then resume it anytime you want.
Wide
criterias to
identify duplicate files
CloneSpy
CloneSpy is a handy tool that allows you to easily crosscheck multiple folders or drives against each other. The application can identify duplicate files based on four criteria: file name, file name and size, file content, or file content and name. Using the Actions feature, you will be able to instruct the application to automatically delete the identified duplicate or zero byte files (core system folders are excluded from this process by default). The tool is also capable of reading and matching files based on CRC checksums, thus ensuring 100% accuracy.
Powerful

byte to byte scans
AllDup
AllDup is a powerful duplicate file remover, but the sheer amount of functions that it offers may be a little overwhelming for inexperienced users. Besides the regular features which every tool of this kind can provide (name or file size matching), the application is also capable of performing byte to byte scans. The best thing about AllDup is that it is able to identify duplicate files, even if those are located within RAR or ZIP archives, a function which isn't all that common. The application can automatically delete, copy, move or rename the identical files that it finds.
Good and
reliable

functionality
Fast Duplicate File Finder
Fast Duplicate File Finder is a reliable solution for finding and removing identical files. Even though the application has a paid version which offers a few extra functions, such as XML logs or command line options, the free version is quite decent, so you can get the job done without spending any money. This tool identifies duplicates either by comparing the files' names or their content and allows the user to move the identified items or delete them (send them to Recycle Bin). Core Windows locations and system files are excluded from the duplicate searches and automatic deletion by default.
Automatically compare the CRC checksums of the duplicate files
DoubleKiller
DoubleKiller is one of the fastest ways to remove duplicate files that you can find. The application offers standard features, such as scanning for duplicates based on file names, file size or file attributes but what's really cool is that it can automatically compare the CRC checksums of you files, thus ensuring that they are a perfect match. Another advantage is that the tool's exclusion options are quite flexible, so you won't accidentally delete files that you would wanted to keep.