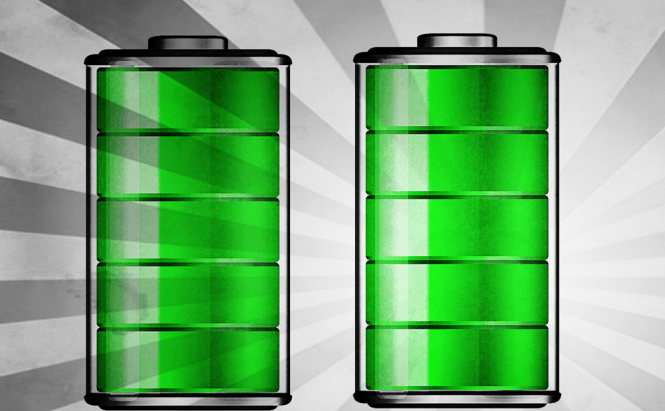 Best Tools to Extend and Monitor Your Laptop Battery Life
Since the only real advantages of having a laptop are portability and possibility of using it without having a power outlet nearby, taking care of the battery is paramount. Besides the fact that certain programs and running services will make your battery discharge faster, you also have to take into account that its capacity will decay with the passage of time. Even if there isn't a perfect solution for either of these issues (time will eventually destroy everything and not all the unnecessary running processes can be stopped), there are still ways to minimize their impact. Here are some of the best tools to help you with this task.
BatteryCare (Free)
BatteryCare
I'm not sure if you've ever heard this before as opinions on the matter differ, but most professionals indicate that letting a battery drain completely and recharging it diminishes its maximum energy storage capacity. BatteryCare is a handy application which will manage your charging and discharging cycles. The tool enables you to charge your laptop battery to the absolute maximum, then helps you drain it to the lowest safe point. According to the app's developers, repeating these cycles 30 times will help recalibrate the battery gauge and prolong its lifespan. Furthermore, BatteryCare also provides a lot of information about your battery and displays the current HDD and CPU temperatures.
BatteryMon ($24)
BatteryMon
Even though BatteryMon doesn't offer an actual fix for your battery problems, what it does is it offers you a great solution for monitoring your battery and keeping an eye on all the changes that occur over time. The tool creates easy to read graphs that take into account the battery's capacity and discharge rate, then allows you to compare them with older entries. Furthermore, you can instruct the application to display a widget on your screen and notify you via email when a parameter reaches a previously specified value.
BatteryBar
BatteryBar
BatteryBar is a tiny tool designed to replace the standard battery icon in your system tray. The application offers a lot of handy information, such as total power capacity, the maximum time remaining, the current time remaining, total mWh capacity, etc. What's really cool is that it can also calculate the wear of your battery, thus letting you know how much impact the passage of time had over it. Besides being available as a free tool, this application also has a premium version which costs $4 (on sale at the moment), but as far as I know it only offers visual customizations so I'm not convinced it's actually worth the trouble.
Battery Optimizer (Free)
Battery Optimizer
Battery Optimizer is a tool designed to help you get as much functioning time as possible when your laptop isn't plugged in a power source. This application runs a diagnostic analysis on every application, process and service that is running on your PC and gives you tips about the ones you can turn off or disable to minimize the power consumption. What I really liked is that Battery Optimizer tells you the exact amount of autonomy time you can save with each item on its list. Another big advantage is that the battery manager helps you create different profiles so you can quickly choose the settings appropriate for each situation.
Battery Doubler (Shareware)
Battery Doubler
Even though it doesn't exactly deliver on the expectations set by its name, Battery Doubler is still a decent battery management tool. The application can help you extend your laptop's autonomy time and drastically reduce the time it takes for you to charge the battery. From what I've seen, Battery Doubler isn't shy on taking some drastic measures in order to extend the autonomy time, but the good news is that you can fine tune each of them and keep only the ones that you are comfortable with.
Windows 10 Battery Saver
Windows 10 Battery Saver
Even though it's not exactly something that you can download, I thought it would be unfair to write an article about applications that help you monitor and manage your laptop's battery and not mention the Battery Saver tool that the upcoming Windows 10 will provide. Somewhat similar to the one offered by Windows Phone, this application is one of the best to ever be included in any Microsoft operating system. Even though it doesn't offer the most detailed information about your battery, the program is capable of drastically increasing the device's autonomy time, and that's a huge advantage. However, you must remember that extended autonomy comes at the expense of performance, so you should only use it in case of dire need.