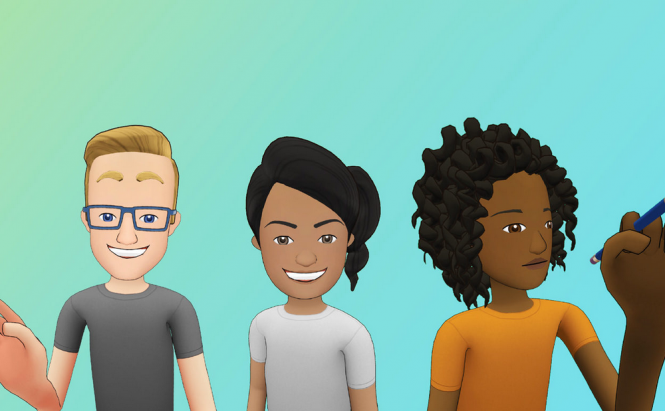 Spaces, Facebook's VR social network, is now in open beta
Facebook's involvement in virtual reality technology has been evident for quite some time now, especial since three years ago, the social network paid $2.3 billion to acquire the Oculus company. So, it's no surprise that the IT giant has just announced that it's releasing a social portal for the Oculus Rift headset. Called Spaces, this new social hub is being released in open beta and everyone interested can get it from the Early Access section of the Oculus Store and test it out.
Spaces, will use your Facebook profile and allow you to connect to up to four friends at once in VR. Together, you will be able to watch 360 videos, chat, draw, make video calls on Messenger, communicate through voice as well as avatar body language and even take selfies of your avatars in virtual reality. If you've been tagged in recent Facebook posts, the new app will automatically create a cartoonish avatar for you based on those images. From what I've seen, the platform itself is pretty goofy and a rather relaxed place that doesn't take itself too seriously, which is great from some lighthearted fun.
Even though this early version of Spaces is only available with Oculus, Facebook plans to expand the social hub and make it available across other virtual reality platforms. However, it probably won't be coming to mobile devices any time soon. In case that's what you were looking for, I recommend checking out the AltspaceVR social platform, which has been available for over a year now.