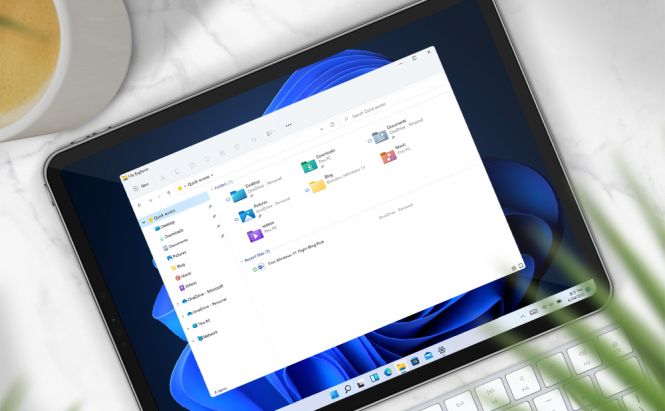 Microsoft is testing ads in Windows 11 File Explorer
As it has been spotted by one of the users having access to the latest Windows 11 Insider build, Microsoft is testing the display of ads and promotions in its File Explorer app. According to the screenshot published by this user on Twitter, the advertisement notification is shown just below the address bar and promotes Microsoft Editor that has a basic free version, but offers advanced tools only for Microsoft 365 subscribers.
Twitter screenshot
The company included the same type of commercials in Windows 10, promoting an Office 365 subscription that appeared in different locations, such as the start menu or the taskbar. However, the option could be turned off by disabling the "show sync provider notifications" feature in the settings. Likewise, Windows 11 offers the option to disable any types of notifications via a checkbox called "Get tips and suggestions when I use Windows" found in Settings -> System -> Notifications.
Microsoft reacted to the news and said to the Verge that the banner appeared by mistake. "This was an experimental banner that was not intended to be published externally and was turned off," stated Brandon LeBlanc, senior program manager for Windows. Chances are that the ads won't be released in stable versions of Windows, but it is too soon to make a conclusion.