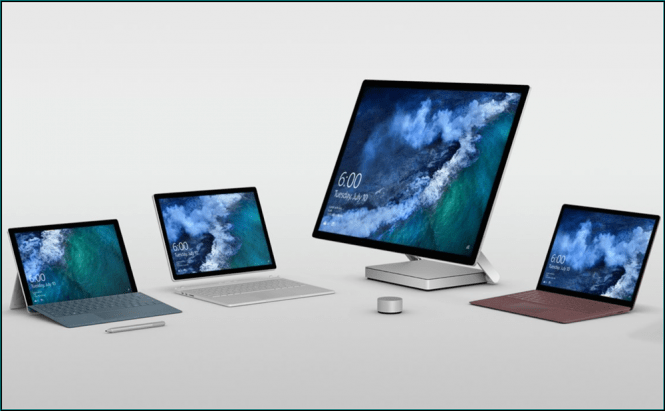 Microsoft hints at new Surface hardware being unveiled today
It seems that Microsoft is getting ready to announce some new hardware for the Surface line later today. Yesterday, the IT giant has posted a not-so-subtle tweet displaying a picture of the full Surface lineup with the caption "Where will Surface go next?". Furthermore, all the screens from the picture displayed July 10, 6:00 as the time and date, so there really isn't much guessing left for us to do. Hopefully, Microsoft will take a hint from Apple and diminish the products' prices.
What's actually interesting is that even though the image on Twitter only included the Pro, Book 2, Swivel and Laptop editions I've also heard rumor about a low-end build. Up until now, Microsoft Surface was only designed for creative professionals and their prices made them totally inaccessible to casual users. However, the tablet market is currently stagnating at best, so it makes sense for the company to either drop the prices or make a version of the device that is at least somewhat affordable. Additionally, there's also speculation about the new devices featuring USB-C instead of the regular Surface connector.
Nevertheless, we won't need to rely on rumors and speculations for much longer as the new devices will soon be unveiled. Along with the interesting things that we saw at the Build 2018 conference, it seems that Microsoft is going to have another busy year.