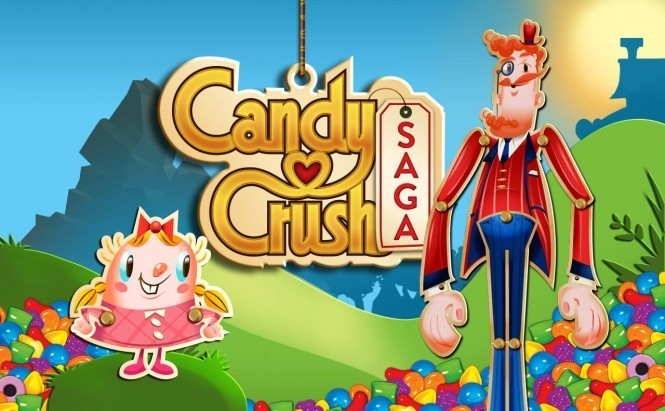 King's Bittersweet Saga
A game development company, King, recently managed to trademark what seems to be a common English word, "candy", arguing that it is tightly associated with their wonder of a game called "Candy Crush Saga". And shortly after their success with trademarking that word, they attempted to do the same with the word "saga", the legal case being "suspended" as of now. A commonly seen practice of defending a brand and company's IP (intellectual property) has turned into an aggressive monopolistic machine exploiting flaws in the law and assaulting small independent game developers. And then they claim to have used their new legal power by necessity only.
If you look up King on the Internet, you'll see it described as a casual-social games company, which as far as I'm concerned means "Our target demographic is every human being on Earth". That is essentially what the company has been developing for the past decade – small captivating games that can be comfortably played in various social situations, especially where one is waiting for something, without the risk of losing a hold of the gameplay. Not to mention that the games themselves did not have to be original in any way, they just had to be popular. Or, rather, potentially popular. You log in to a game, let's say Candy Crush Saga, with your email address, and your score in the game becomes attached to your email, so that you can switch between playing on a device like your smartphone to playing on Facebook without losing any game progress. King have made millions of dollars with in-game purchases, and they've become so popular that some of the so-called copycats were tempted to steal their thunder (read "profit"). That is a very well-known "business" model where unscrupulous developers create something so similar to a popular product that an occasional, especially first-time, user might get confused and download the replica rather than the original thing. It seems only reasonable that the company would want to protect their intellectual property with the help of the law. It's just that King's way of doing so was perceived as cheap patent trolling, and a good portion of grumble and murmur fell on the USPTO.
I'm no lawyer, but the fact that trademarking a commonly used English word is even possible seems ridiculous. To be fair, words like 'apple' and 'windows' were indeed trademarked at some point by... well, I'm sure you can guess which companies did that. What I'm not sure of is that you'd be able to answer what company trademarked the word "candy".
The whole fuss about King's behavior started when the developer of "Candy Slots", Benjamin Hsu, got a notice from Apple forcing him to remove the allegedly infringing app. Guess how many similarities the two games have in common? Just the candy. That's it.
The most annoying thing to me personally in the whole situation is that, even forgetting about the flaws in the law, you can still find the lack of logic behind King's action. They've trademarked the word "candy", and now they are trying it with "saga", too. Both words are found in the name "Candy Crush Saga", where the word "saga" is not even used in its first meaning. In their pursuit to protect their IP, they didn't take a phrase that would immediately create an association with that very app, no. Instead they divided it into words and are starting to claim them one after another. Okay, the word "saga" is seen in a couple of their product names. It still doesn't let them own the word, I think. Especially considering they are not the first ones to use both words in an app's name. Though they seem to be the first ones to have enough money to afford lawyers. And they are greedily rubbing their hands right about now.