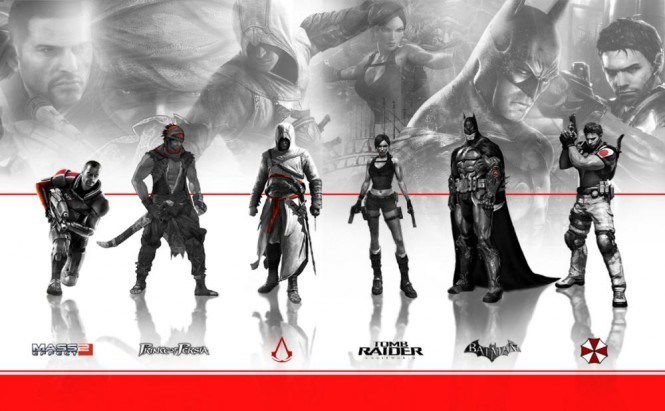 Optimize Your PC for Smooth Gaming
Oftentimes, trying to make the latest AAA game run smoothly on your almost new gaming rig ends up in you buying new expensive hardware for it; unless, of course, you're willing to put up with choppy and frustrating gameplay on your shiny PC. That's all fine and dandy, but most of us can't afford buying a new PC every month, and are therefore doomed to tolerate slow load times, crashing, lags, and other boons of slow performance. But let's not get ahead of ourselves. There's still hope even for us cheapskates.
I've tested some of the popular apps that claim to optimize the computer performance and allow gamers to squeeze out a few more FPS from their latest Skyrim. All of these are game optimization tools, designed to reduce all the bottlenecks in gaming performance, like unnecessary services running in the background and other useless things when it comes to gaming.
Razer Game Booster
This freeware tool includes all the necessary utilities to get some extra performance out of your system. It comes with a game launcher, a service manager, and a tool to defragment game folders; using these, Razer Game Boosterwill clean up your PC and focus all its resources on gaming. The idea is pretty simple: the booster will temporarily shut down all non-essential services and applications, thus reducing stress on CPU and RAM and pumping up extra frames per second.
Razer Game Booster
Besides, you will free yourself from endless Googling for the best game settings and configurations, as Razer Game Booster will provide you with the options to "Tweak", "Defrag", or update old drivers, which will smoothen things down for you. As a neat bonus, the app comes with a feature that will allow you to record your gameplay in real time and capture in-game screenshots.
Wise Game Booster
If for whatever reason you haven't come to appreciate Razer Game Booster's features, there's another optimization tool you can get free of charge. Wise Game Boosteris designed to boost gaming sessions by optimizing your Windows performance via tweaking and terminating unnecessary processes.
Wise Game Booster
When you start up the application, it will automatically search for games installed on your PC and add them to the tab "My Games" for further analysis. Then, after having scanned the system, Wise Game Booster will suggest what you should fix (with one click or manually) to make the performance smoother. Still, even though the program claims to boost your gaming, all that it actually does is closes any open applications and stray processes, so you should keep a lookout not to let it shut down any unsaved projects.
GBoost
GBoost follows the same concept as any other game optimizing tool released in the recent times. Like the two previous apps, it's absolutely free, and GBoost has a clean and rather nice-looking interface with a red button in the middle, which is what you click to activate the optimization process.
GBoost
You will be offered quick access to currently running processes to decide which of them should be closed. Thankfully, these changes are not permanent as you can roll them back in a single click and return to your regular settings after rebooting your PC. So, although there's nothing out of the ordinary in terms of the features GBoost provides, it is still a nice thing to play around with, and not bother about breaking something. This might be just the key to your perfect gaming.