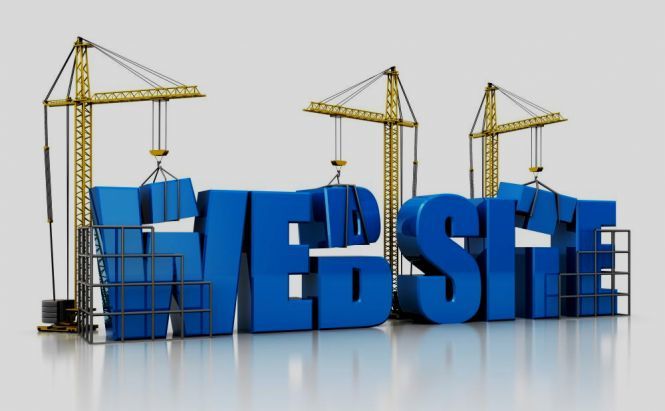 First Steps in Website Creation
As you've surely figured out from the title, this is a short tutorial for beginners on how to design your own website. If you have no, or very little, experience with HTML, CSS, JavaScript, Flash, etc., this article will be interesting for you.
Why would anyone want to build a website? There can be many reasons. You may want to create an online shop, to promote your business or you simply desire your voice to be heard by other people. Why would you decide to do it yourself? Well, this might be the choice either due to the fact that you're a "do-it-yourself" type of a person or because hiring someone to design your website can be pretty expensive and then you will constantly have to bother him or her whenever you want something changed.
The Starting Point

You know, the world wasn't created in a day. Making your own website is a time consuming task which requires a lot of patience, so make sure you're strong in your decision. This is the case when rushing things is not the right way to go. First, you should make up a plan, figure out what you want to do and decide on your target audience (who is the message addressed to). Once you feel like you have a grasp on the general plan, find a website domain name that fits your needs and that is available. You should be very careful with the name. It is recommended to choose short and catchy domains because you want people to reach your website quickly, remember it easily, and you will, probably, have to create email addresses, social networks accounts, etc. with the same name.
The thing you will surely need in order to have a successful website is a bit of money. I generally focus on free stuff, but this is a field where free is not a viable option, especially when it comes to hosting. You need a reliable professional hosting company to give credibility to your website. Free domains are bad because they generally look unprofessional and you have absolutely no guarantee that your content will remain there tomorrow. Furthermore, depending on what kind of site you want to create, you may need to buy the appropriate software to help you build it.
Ready? Here We Go
The next thing you need to know is what tools to use. A great way to create your own website is provided by WordPress. Yes, I know, it's mostly used for blogs but you can also create other types of sites with it. If the design limitations that WordPress has are OK with you, then this is probably the most convenient way to set up your site. This website builder offers top-notch hosting services and an incredibly simple way to design. Simply put, all you have to do is to scroll through the comprehensive collection of themes, buttons, fonts, etc. and click on the ones that you like. No headaches, no complications. What's important, some of the provided stuff is free and it even looks good.

Another convenient solution is Joomla. It's a free CMS (content management system) that offers you a simple way to create professional looking websites. The strong sides of this application are it's versatility and ease of usage. With this program you can create online magazines, school and government websites, online stores, basically everything you want to. Joomla features extensive support and, due to the fact that it's very popular, you can easily find tutorials on YouTube or other resources which explain how to work in it to create a more complicated stuff.
My personal favorite is Adobe Dreamweaver. This program costs quite a lot ($399) but I think it's actually worth it. One of the things I like the most about this application is that it helps you learn to code. With this tool you can either work in the "What You See Is What You Get" (WYSIWYG) mode and use your mouse to select the things you like and add them to your website or you can write your own code. If Dreamweaver's library isn't enough, you can also copy the code of the element you want (be careful with the copyright infringement) into the program, and easily modify it to suit your needs. This application is very user friendly and you will find tons of tutorials (more or less free) about how to create more intricate things in it.
Last but not least among the programs on this list is Aptana Studio. This tool is open source and offers a lot of templates that you can use. The only downside is the interface which can be a bit complicated for novice users, but, once you get the hang of it, you can really do a lot of things with this application.
Epilogue
Besides repeating myself and telling you to be patient, the last piece of advice I want to give you is to ask someone else for their opinion before deciding on the final version of your website. Sometimes we get so much invested in the project we've put a lot of work in, that can become oblivious to some very noticeable things. This is why finding a fresh pair of eyes, or even waiting a couple of days before publishing the website, and rechecking it can be really important.
In case you want to learn more about web development, read this article.