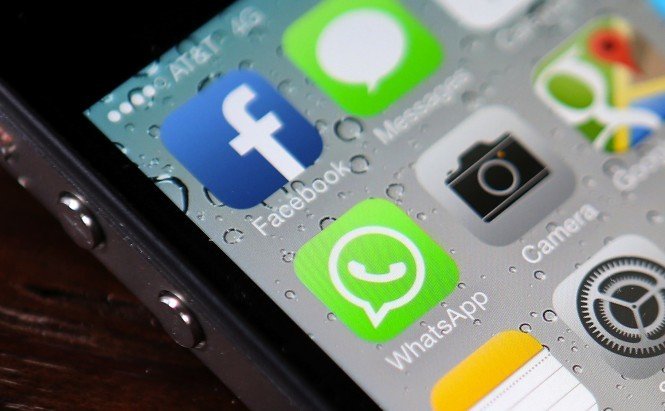 Facebook Acquires Whatsapp
Last Wednesday Mark Zuckerberg announced that Facebook are buying a popular messaging app, Whatsapp, for $19 billion, $4 billion in cash and the rest in stock. The deal quickly became the biggest acquisition yet, surpassing the previous record of $1bn Facebook payed for Instagram. Such a deal is a result of the increasingly fast-growing mobile business, where Facebook doesn't seem to be able to compete with largely popular quick messengers like Snapchat, LINE, and WeChat. Facebook also admit to having a decrease in younger users, who are leaving for mobile.
Last year Facebook made a $3bn proposal to Snapchat owners, but the offer was declined. Snapchat is a photo, video, and text messaging application where the sent content is stored for a short period of time (usually from 1 to 10 seconds), which is set by the addresser. The app is especially appealing to people concerned about privacy, for obvious reasons. Whatsapp doesn't work the same way but is extremely popular, especially in Europe and Latin America.
Whatsapp is only 5 years old, but it has gained a large audience and impressive usage ratios. It already has 400m users around the world and claims to be adding another million of newly registered users a day. It is completely free for the first year, and then charges $1 per year. The app can completely reduce the need in texting (SMS), and that's probably why the amount of transferred content through Whatsapp is comparable with world's SMS traffic now. No wonder Mark Zuckerberg thought of it as a potentially huge asset.
"WhatsApp is on a path to connect 1 billion people. The services that reach that milestone are all incredibly valuable," said Mark Zuckerberg, Facebook founder and CEO. "I've known Jan [Koum, founder and CEO] for a long time and I'm excited to partner with him and his team to make the world more open and connected."
The deal appears to be with almost no strings attached, and Facebook doesn't plan to put advertisement in the ad-free app at the moment. That makes the deal a bit more confusing – what's in it for Facebook? As long as there is no direct integration between the two services, and Whatsapp keeps doing things the way it has always been operating, in no way does Facebook make a profit from the deal. They surely have to come up with something that wouldn't scare the users off.
Two occasions don't necessarily make a tendency, but considering that Facebook have already bought Instagram, it may be noted that Facebook are not fighting to improve their services as much as they are buying up their rivals. To be fair, they did recently attempt to make a second appearance in the mobile sphere with the Paper app, and it is yet too soon to analyze whether it was successful.