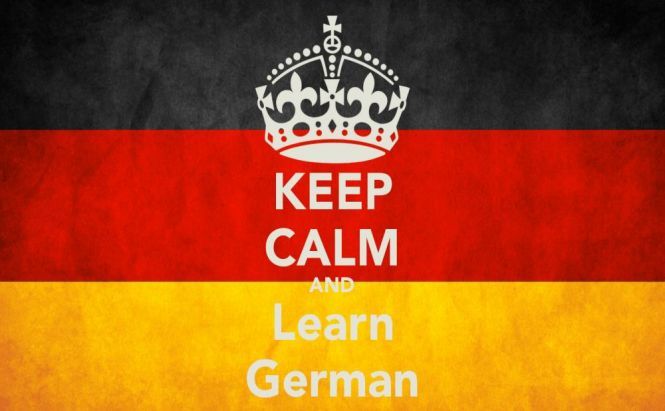 Enjoy Learning German
They say the number of languages you know is the number of times you are human. Proficiency in a language is not only a key to a meteoric career and worldwide travelling, but also a huge contribution to the cognitive process. Learning languages is well known to improve the functionality of our brain and prevent severe mental diseases. Due to a rich variety of available media means, today it has never been that easy to study any foreign language almost everywhere.
If you have a strong inclination to study German, we would like to present you several software solutions that will help you get basic skills and train your vocabulary and pronunciation.
Declan's German Flashcards
Deaclan's German Flashcards
The software is an audio-based tool for beginners to systematically enlarge their German vocabulary. The program adopts conventional teaching methods to simplify the learning process. All vocabulary units are sorted into Word Files on different topics. Within the program, you get definitions of new words, replay their pronunciation and create flashcards to visually memorize words for further use. To train your memory, Declan offers a wide range of exercises like Multichoice German, Connect Exercise, Spelling/Typing Exercise, etc. If you are satisfied with the results, you can exclude completed words from the word list.
I really appreciate that the program is highly customizable and it's up to you how to configure vocabulary lists and add new word files. The program is shareware, you can use its trial for 10 days but then the fee of $29.75 should be payed.
Speak & Learn German
Speak & Learn German
With this program, you'll be able to learn everyday words and phrases by playing. Speak & Learn German is highly demonstrative and easy to use. The app features two modes: Learn Mode and Game Mode. In Learn Mode, all you need is select any subject among three categories (Common Places, Everyday Language, Family Album) and enjoy its fancy graphics. The idea behind is very simple: you repeat words and discover meanings of basic vocabulary units in casual settings: e.g. at home, in the classroom, at the supermarket, and so on. After that, the program lets you practice your knowledge. Beware that the trial is extremely short, it expires after several hours of using the app. But the full version costs only $9.99 and worth a try, to my mind.
Virtual Teacher Background Panel
Virtual Teacher Background Panel
This lightweight utility can be useful for people who want to learn German in passing. The software presents a tiny toolbar on the screen that displays a vocabulary unit and its definition. Unfortunately, there's no way to get a pronunciation. However, you can easily manage your word lists by removing or adding new elements. Also, the software allows for configuring its background, text color and a period of showing a word on the screen. I like that the program's window can be moved to any part of the screen. By the way, it's completely free of charge.
Luckily, nowadays there are a lot of means available for you to learn German with ease. But you know the overall result will completely depend on your diligence.