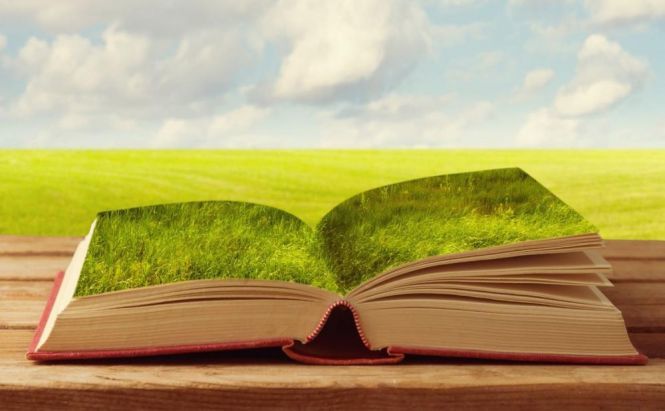 Design Your Own E-magazine with Ease
Have you ever wanted to be an editor-in-chief? Due to the profound Internet technologies, nowadays you can easily create a personal digital magazine where you can include all points of your interest and share it with your dearest people. Here goes a list of three programs that allow you to design magazines with the page-turning effect even if you are a first-timer and don't know the programming basics.
Free e-Magazine Creator 3D
This software by FlashFlipBook3D Software Co., Ltd. enables you to design a flip book by converting a text or PDF file to the Flash format. Free e-Magazine Creator 3D features an intuitive interface: you just need to choose a .txt or .pdf document from your computer and import it to the program.
Free e-Magazine Creator 3D
Here you can set a render engine: SWF, GPL Ghostscript, Inner Library. In case you have a vague idea of what they mean, there are short descriptions of each render engine below.
Moreover, the program lets you apply a watermark (either text or image) to your digital publication and select among Pages Quality and Size. Keep in mind: the higher quality you have, the more disk space and time to download it will take. After converting, you are able to use default templates and import or export themes. Then, the e-Magazine Creator allows configuring the Publication settings and page-turning options: you can choose an output file (.exe, .zip, or .html), make it work on Android and Apple devices, and so on.
All in all, it's a nice program to try for free whenever you have the dire need to create an e-magazine.
aXmag
aXmag by the same-name developer is another bright alternative to e-magazine creators that is worth a try. With this program, you can easily transform your PDF file into the Flash format. The software provides you with the 3D simulation technologies: you are able to add the page flipping sound effect and animated 3D page-flip, as well as page folding effects.
aXmag
I also appreciate the program's Vector output technologies that allow for producing small-sized animations of decent quality. Moreover, you can choose how many pages you want in your PDF document, cut their boarders, and customize the interface of the resulting e-magazine (apply background music and color, toolbar settings, etc.). It's an obvious advantage that you can set a reading style of your output: aXmag lets you display pages side-by-side or scroll pages one by one.
To sum up, aXmag is a feature-rich program, but take into account that an unregistered version will add watermarks to the resulting file. To purchase the full version, you should pay 380 bucks! Or use extra tools to remove watermarks.
XFlip Digital
The program by XFlip Software Co., Ltd. is the most advanced software presented on the list. Using this tool, you are required to have some programming skills to design an e-magazine of high quality.
Xflip Digital is able to batch convert a wide range of formats (Word, PPT, Excel, PDF, video, and image files) to the multimedia Flash format.
XFlip Digital
Also, the software offers a user-friendly interface and a very detailed Help section. With this tool, you will be able to embed videos and hyperlinks, add background music, etc. Furthermore, XFlip enables you to choose among stylish templates and personalize the look of pages to your taste: make thumbnails or fullscreen, zoom in/out, add bookmarks, etc.
To conclude, Xflip Digital is the best software solution in case you have extra $399 to purchase its full version. But now there's a special offer and you are able to buy the Lite version just for 99 bucks.
Lead an all-round life, be a creator and make use of these animated e-magazines that convey the striking impression of looking through a real book.