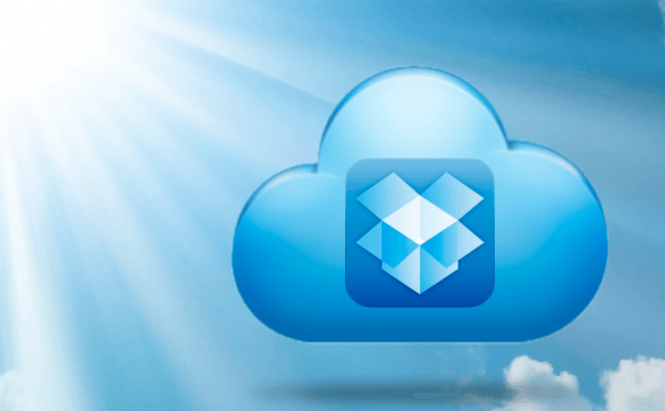 Cloudy Boxes
The whole week here at Software Informer is marked by the idea of cloud computing. My colleague has recently described the history of cloud computing and the present situation on the market. In my turn, I thought it would be sensible to tell you in detail, in what way you can benefit from, in my opinion, one of the most successful software products based on cloud computing principle: Dropbox. So here is the promised article fully devoted to this program.
Dropbox Logo
The story of the application began in 2007. Its founder, Drew Houston, frequently forgot his USB stick at home while studying at MIT. Soon he felt fed up with being unable to provide the needed data when necessary and conceived the idea to create a tool to help him avoid this problem. This is how he arrived at the intention to create a cloud storage available from any computer with the connection to the Internet. Soon the program was written, funding was found and the start-up - launched. Over the period of existence, Dropbox suffered quite a number of problems, from being blocked by China in 2010 to security issues in 2011 when any account could by accessed with any password. None of these poke holes, however, managed to prevent Dropbox from winning the hearts of millions.
For an ordinary user, Dropbox looks like a new folder on the computer, with the only difference that this folder with the same contents exists on any computer with the access to the account. All the files are syncronized with Dropbox servers and can be stored there lifelong. The Dropbox storage volume depends on the chosen account type: for free you can enjoy 2Gb of free space, which can then be turned into up to 8Gb by inviting friends to use the service (each referral link will add 250Mb to your storage). If you need more space, you can opt for any of the paid account types (here I must admit that the prices are by no means horrifying). So, after creating the account you can start enjoying the benefits I'm going to tell you about.
So, here we go. We know already that we can store our files in a special folder on a remote server. Well, that's great, but we could do it with Rapidshare or similar clients too. Here I must stress that you are now able to not only store the data, but also to edit it right there in that folder. Remember, with Rapidshare you had to upload the new version of, say, a text file each time it was changed. Dropbox finally spares you the trouble and saves everything automatically. The second, and from my point of view the most remarkable feature of this cloud storage is that it keeps the history of updating your files. It means that at any time you can restore your older files, either those changed improperly or completely deleted. It may become a sheer remedy in a case of emergency, when you have, for instance, accidentally deleted your annual accounting statement. In my case, the possibility of restoring the older versions of files was pivotal when I turned to Dropbox and started keeping the copies of my most important (though not including private data) files there. The only drawback is that the changelog is kept for only three months for free accounts. However, if needed, at any time you can update to Pro and save the file history forever. The list of the changed files can be found on the application website if you log in with your account and can always be downloaded right from there.
Another Dropbox feature that became indispensable to my life is the opportunity to conveniently download torrent files - of course only the legal ones. Sitting at work - of course only during the lunch break - I often come across some interesting things to view later, literally, at home. So I just find the .torrent-file, place it into my Dropbox folder, and my torrent client starts downloading automatically. How? It can't be any easier: most torrent clients, such as uTorrent or BitComet, support autodownloading from certain folders. You should just specify the path to your Dropbox folder in the program's preferences and - voila! - the needed files are ready upon your arrival, given you've made sure to keep your home computer turned on, of course.
While Dropbox is obviously gaining popularity, and it's happening quite rapidly, other developers are trying to keep up and to have a finger in the pie as well. Some of such attempts turn into comparatively useful thing. So, for example, SendToDropbox allows sending e-mail attachments to your folder. That means you don't necessarily have to have Dropbox installed on your computer, but still have the opportunity to add files via Web. In terms of downloading regular files (in the image of downloading torrents as described above), I would like to mention another useful web service, URL Droplet. It allows downloading any file from the Internet right into the Dropbox folder by simply specifying a regular direct link to it.
SendToDropbox and URL Droplet
One of the most common problems for Dropbox users is that their number is still limited to ten million all over, so the files cannot be shared with literally everyone. Their rescue can be delivered by such services as FileStork. They allow giving direct links to the files in Dropbox folders and uploading other files to the folder as if onto a simple website. Please note that the access to your Dropbox is highly customizable (you can select the uploadable file types, set the password, and so on), so you needn't fear that your cherished folder will become a dustbin.
FileStork
An important advantage of Dropbox in comparison with the most other cloud storage providers is that the application is available for all the operating systems and mobile platforms. In addition to that, you can always updrade your version of the program by installing various add-ons developed by the Dropbox community and available for download from the official website. Unfortunately, most of them are not designed for basic Windows, but the owners of Windows phones or other gadgets will be glad to find there such as book readers and password keepers.
To sum that all up, I would once again stress that Dropbox has made my life significantly easier. In fact, I would even prompt you to start using it, at least to try it out. It's an efficient application for sharing and saving files, it works well as a back-up tool... I bet, it's worth being installed on any computer.