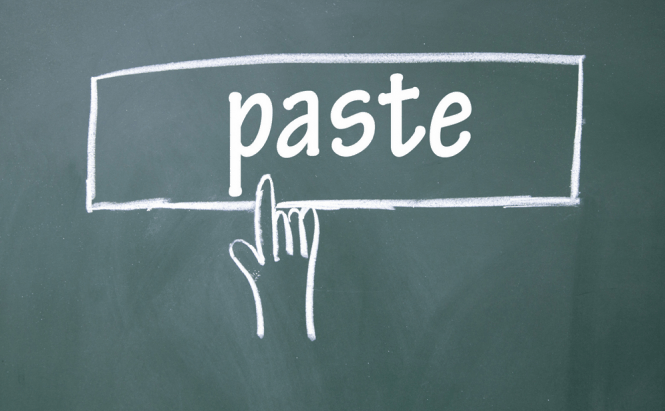 Bloggers And Teachers Rejoice - The Best Free Plagiarism Checkers
Bloggers and teachers are two of the categories that pay a lot of attention to plagiarism. Teachers want to make sure their students took the time to understand what they've written and didn't just copy it from somewhere. Bloggers need their posts and articles to be ranked as highly as possible by search engines, and in order to achieve that they need to make sure that similar content can't be found on other pages. Nowadays, verifying the originality of a text is actually quite easy and can be done in a very short amount of time. Here are some of the best free tools and services to help you check for plagiarism.
Dupli Checker
Dupli Checker
Dupli Checker is a powerful online service that can give you precise information about the originality of your texts, documents and even entire web pages. The first time you use this web app, there will be no strings attached, but if you need more than that you will have to register. The good news is that it won't cost you a thing and the only thing you are asked for to create your account is an email address. Another great thing about this service is that the search is limited to 1,500 words, which is pretty decent considering that you will rarely require more than that. The searching process takes about one minute and once that's done, the web app will show you if content similar your document can be found on other websites. If the text is not original, you will have the option of comparing it to its source and seeing exactly how similar they are.
Plagiarism Check
Plagiarism Check
Plagiarism Check is also an online service, but it works a bit differently from the previous one. Before being able to use any of its functionality, you will need to sign up to the website (also free and only requires an e-mail) because this is how they make money out of a free service. Once you've done that, you can easily verify your texts by copy-pasting them directly into the website's interface. As soon as the scanning process is complete, the website will show you the percentage of the text that it similar to other sources, and how many times it has been indexed by Google before. Another cool thing about this service is that it offers some useful information about what plagiarism is and what you can do to avoid it.
Small SEO Tools
Small SEO Tools
Though not exactly appropriate for deeper scans, the plagiarism checker offered by Small SEO Tools is reasonably effective and very fast. I've used it quite a few times and even though from time to time it might have missed a phrase that was suspiciously similar to others, more often than not it gets the job done, and it doesn't miss any exact matches. What's really cool is that you don't need to create an account or provide your email address to use this service. Furthermore, the only limit that you have to abide is the maximum of 1500 words per search.
Viper
Viper
Viper is a completely free alternative for Turnitin. Unlike the other items on this list, this tool needs to be installed on your computer in order to work, but it is definitely worth the trouble. Viper scans your texts against a huge database of sources, and highlights the fragments that coincide with the ones from other texts. A neat feature that you will probably like is the program's ability of running a text against other documents saved on your computer instead of online sources. VirusTotal indicates a slight possibility that this application might be infected, but since just one of the 57 tools detected it, it's probably just a false positive.
Plagiarism Software
Plagiarism Software
Plagiarism Software is more of a "do it yourself" kind of service. Basically, all this tool does for you is it randomly splits your text (or uploaded file) into fragments and helps you Google-search each snippet with a single click. Each fragment has a check results button, which when clicked will redirect you to a Google search. Similar content will be written in bold letters in the results, so you can easily tell if the text is original or not. While not the easiest solution you will ever encounter, it is effective and even though it makes you waste a bit of time, the tool helps you get a fairly accurate opinion on the originality of the document.
Copyscape
Copuscape
Copyscape is a very simple tool that will help you determine if anyone has copied the contents of your webpage. With this free service, all you need to do is input the URL address of the webpage you want verified and, after a very quick scanning process, you will find out if anyone has been using your work without your knowledge. Of course, it can also tell you if your page is too similar to ones that already exist on the Internet. The problem with Copyscape is that you can't verify the originality of individual texts and documents, so you will first need to upload them to the Internet before being able to scan them.