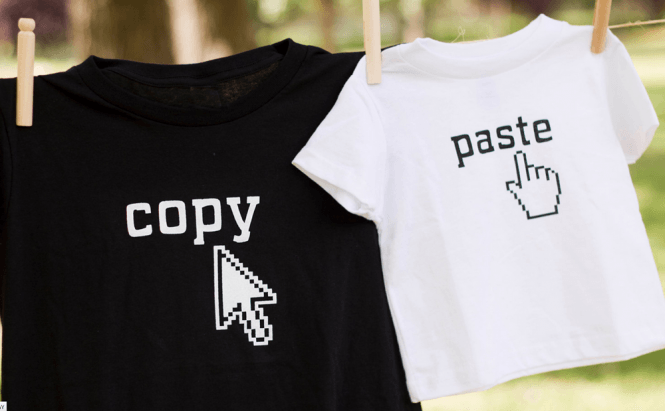 Best Free Tools To Enhance Your Clipboard's Capabilities
There are many times when the default Windows clipboard is just not enough. Being able to copy and paste just a single item at a time can be frustrating, especially when you are trying to gather materials for a project or when you are multitasking and joggling with a lot of stuff that you have to do in a short amount of time. This is why having an application that can extend the capabilities of your clipboard can be a real time-saver. Here are some of the best clipboard managers that you can find free of any charge on the market.
Ditto (Free)
Ditto
Ditto is a handy application that keeps track of the items you put into your clipboard and allows you to easily re-access them anytime you need them. What's really cool is that it doesn't work only on text snippets. This tool is also capable of saving and pasting images, HTML and even files. Ditto is capable of storing an unlimited number files, so you won't lose entries even if you've been working the entire day. Furthermore, the application can be easily accessed either via its tray icon or by pressing the global hotkey combination (Ctrl and ~). To paste items from the clipboard history, simply select one from the list (double-click or press Enter) and paste it into the program where you want to use it.
ClipX (Free)
ClipX
ClipX is a handy tool that keeps track of all the items you put into your clipboard. What's special about this tool is that you can assign an additional global hotkey to quickly paste the second element in your list (unfortunately, you can't assign a global key combination to any item on your list, just to the 2nd). The application supports text as well as images and has several plug-ins which extend its functionality by providing a color picker tool (clicking on a color will automatically place its code into the clipboard) or sticky clipboard entries that always stay on hand. Lastly, ClipX can be easily used as a portable tool.
ShapeShifter (Free)
ShapeShifter
ShapeShifter is an effective tool that works on almost every Windows version, including ones on 64bit. What stands out about this application is that it has a great looking design, better than all other programs of its kind. In terms of functionality, ShapeShifter is capable of copying and pasting text, data, files, etc. What I liked is that you can easily scroll through the items saved in your clipboard history by keeping the Ctrl and V buttons pressed and using the up and down keys (to go higher or lower on the list).
ArsClip (Free)
ArsClip
ArsClip is designed to be a portable clipboard manager. What makes this tool stand out is that it allows you to organize the saved clipboard entries into categories so that you can find them quickly whenever you need them. Other than that, the functionality that it offers is pretty standard. This tool can work with text snippets, images, HTML, and files. What I didn't like about the application was that, as far as I could tell, it can only store a maximum of 15 elements and that's not always enough.
AutoClipX (Free)
AutoClipX
AutoClipX is an interesting clipboard manager, which enables its users to copy texts simply by selecting the snippet with the cursor (you won't need to also press the Ctrl + C combination to copy entries). What's really cool about this application is that it allows you to add functions to your mouse buttons to simplify the copy-paste process. Another interesting feature is its capability to strip the content from text such as HTML (spaces, number, markup). The problem with AutoClipX is that four of the tools from VirusTotal detected an infection, so proceed with caution when installing it.
OrangeNote (Free)
OrangeNote
OrangeNote is a powerful clipboard manager which can store an unlimited number of texts and images. From my perspective, the best thing about this application is that it allows you to assign global key combinations to any of the entries in its list, thus enabling you to quickly paste as many items as you need. In order to make a specific entry from the clipboard history active, click the star to its right and then simply paste it into the desired window.
ClipCube (Free)
ClipCube
ClipCube is a small tool that keeps track of your clipboard history. The application enables you to view, organize, and even edit the entries that it automatically saves. This clipboard manager resides in your tray and can be accessed by clicking on its icon, but can also be brought up using the global key combination: Ctrl + Shift + X. Lastly, the application is portable, so you can copy it to a USB memory stick and open it on any computer that you are using.