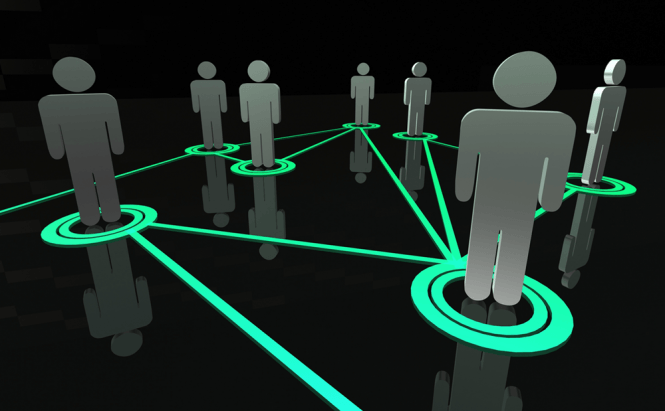 Best Free Tools for Monitoring Your Network
If you make your living working as a network administrator, then I don't need to mention how handy a network monitoring tool can be. However, there are many times when you need this kind of tools even if you are a regular user who's having trouble with the network you've set up at home or in your small office. For example, if you're having issues using the Internet at certain hours, this kind of applications will help you either discover the reason for the drops in speed or give you the proof that your Internet provider has to check on things on his/her end. Here is a list of the best network monitoring and analysis tools that won't cost you a dime.
Wireshark
Wireshark
It was impossible for me to start this list with anything else but Wireshark. This popular application is one of the most complete and effective network monitoring solutions that you can find for free. The application supports hundreds of protocols and can capture packets from wired as well as wireless connections. Furthermore, this tool can also be used in offline analysis and plays nice with others, so you can use it in conjunction with other programs, such as GeoIP (or GeoLite). Lastly, Wireshark provides some great filtering options allowing you to perform in-depth analysis for specific sets of captured packets.
Spiceworks
Spiceworks
A reliable all in one network analysis and monitoring solution, Spiceworks will give you a lot of details about all the computers, phones and tablets connected to your network. Moreover, you can monitor the services that each device is using, find out what anti-virus software each of them has installed and manage cloud-based services, such as cloud servers, email servers or backup. Lastly, this application is also great for running your own IT help desk service with the help of its effective ticket management features.
Microsoft Network Monitor
Microsoft Network Monitor
Network Monitor is Microsoft's solution for your network traffic analysis needs. This application supports loads of protocols and will help you easily capture packets or view the traffic on your network. The program can also analyze the traffic generated by messaging services, display and run various troubleshooting and diagnostic scenarios, etc. Unfortunately, Microsoft no longer offers support for this application so it will soon become outdated, but at the moment it can still get the job done.
Nagios Core
Nagios Core
Nagios Core is a reliable network monitoring tool with a plethora of features appropriate for help-desks. This application is capable of monitoring your entire IT infrastructure and can easily integrate with any in-house or third-party applications you may be using. This tool will keep track of practically everything (network infrastructure, network ports, services, operating systems, applications, system metrics, etc.), alert you via email or SMS when something goes wrong, and log everything for future analysis. Another positive aspect is that the program lets you create macros to automatically restart the application, service, device or server that is no longer working correctly.
NetBrute
NetBrute
NetBrute is a tool designed to help you enhance the security of your network. This application will help you find all the shared resources for a single computer or for an entire IP range. Since hackers often use your printers or shared files as the access point, keeping tabs on all your shared resources is actually a necessity. Moreover, the tool can also help you check the basic security settings of any URL address that you enter, so you can easily find out if a website is safe or if it puts your entire network in peril.
Xirrus Wi-FI Inspector
Xirrus Wi-Fi Inspector
One of my favorite tools from this list, Xirrus Wi-Fi Inspector is an all-in-one network monitoring solution. This application can help you troubleshoot connections, find rogue access points, locate Wi-Fi devices, verify the coverage of your wireless network or test the speed of your connections. Furthermore, the tool will list all the available Wi-Fi connections and give you details about each one of them. Last but not least, Xirrus Wi-Fi Inspector will also come handy for aiming Wi-Fi antennas and it even has all the makings of a decent wireless networks education tool.
Find MAC Address
Find MAC Address
Finding out which devices are accessing your network is vital for security of your infrastructure. As its name clearly indicates, Find MAC Address is a little application that will track down the MAC addresses of every device connected to your network, including smartphones and tablets. If you have a table with the MAC addresses of every computer authorized to be on the network, this tool will help you easily spot any unwanted intruders. The only problem you may have with this tool is that Find MAC Address is only free for non-commercial use, so if you're planning to make money using the application, you're going to have to register.