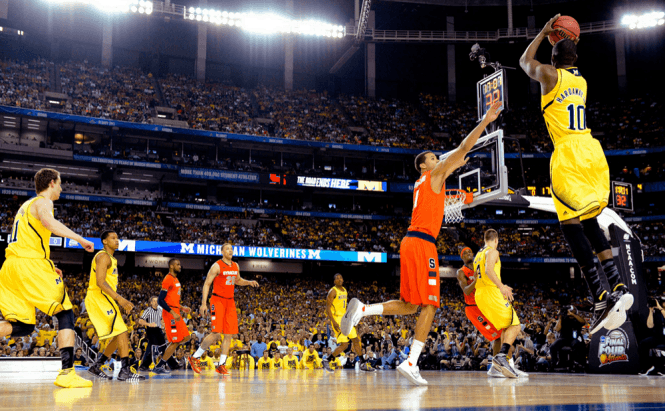 Betting Fans Be Aware: Bing To Predict The Entire NCAA Brackets
Bing has decided to go big with its predictions. Microsoft announced that its search engine will be showing its own predictions for the NCAA March Madness basketball matches. So if you're one of those people who like to bet on game results, Bing's predictions might just give you that little bit of edge you needed to increase your profits. Just remember that the beauty of most sports heavily relies on their unpredictability.
This isn't the first time that Microsoft has dabbled with predictions as in the past the service tried to guess (to some degree of success) the winners of the Oscars, The Voice or American Idol, and it even successfully foretold the winner of the Super Bowl. However, when it came to the NFL regular season, Bing has managed to be just on par with the Las Vegas odds-makers, which isn't the spectacular result that the company was looking for.
Bing has never tried to predict winners in basketball up until now, so the company partnered up with the NCAA and pulled down statistical data from the last ten years about every participating team. Microsoft stated that: "After culling through the information, running through Bing's algorithms and leveraging machine learning, Walter and his team have been able to identify key patterns over the years that contribute to the team's success" (Walter Sun is the principal applied science manager).
If you're interested in Bing's analysis, Microsoft plans to reveal it quickly after the NCAA selection committee announces its picks. The first prediction will be published either on Sunday evening or Monday morning and the full bracket predictions will be posted before the tournament begins.