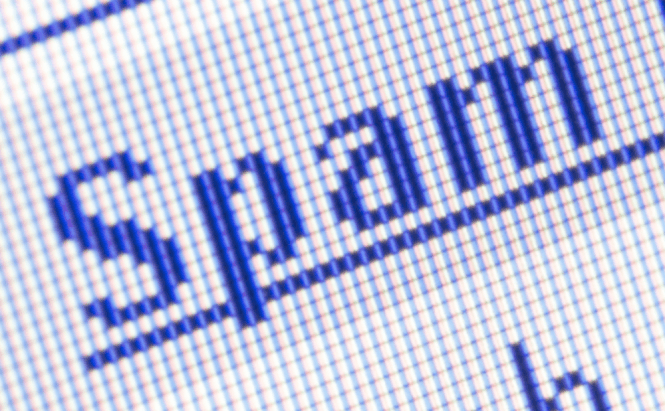 Are We Really Spam Protected?
Nowadays, everyone who uses an e-mail service keeps getting attacked by lots of unsolicited junk messages, which we usually call "spam". According to Wikipedia, spam grew exponentially over years and now composes some 80 to 85 % of all the e-mail in the world.
This is really sad because, as the result, people have their computers infected with viruses and receive great amounts of offers from different companies that make them buy things or services they are not interested in. What is more, sometimes, spammers can even steal our confidential data, such as passwords, credit card information, etc., if we only do as much as click on a link provided in a spam e-mail, ending up on some unknown web site.
Although governments of many countries (e.g. the USA, the United Kingdom, or Australia) continue issuing a lot of new laws, and big mail services like Goggle Mail or Yahoo Mail continue developing more and more new filters to protect their users from spam distribution, every time we open our mail clients or our inboxes on a mail server, we find out there's a new Linkendin invitation, and then a message with a hidden link to another Viagra web page.
A caricature
One of the main problems in this battle against spam is the fact that spam is an international phenomenon. The virtual world doesn't have any limits, that's why spammers easily work all around the globe. The same e-mail message received by a Polish user often also gets received by e.g. an Australian one; and a spam advertisement written in Chinese can be sent from an infected computer located somewhere in India through a control center in Russia. And the real location of the spammer remains a mystery for us.
This all may lead us to believe that spam protection technologies are still far from perfect. For example, many filters do not support text recognition, and that is why we continue getting emails with messages hidden in attached images.
In search of a solution, we find a lot of software antispam filters; the big question is, how can these programs help us and can they really be of any use? Let's look into some of them.
The main idea of this program is an intellectual filter, which you can train using a special Training area included in the program. At first, the filter doesn't have any knowledge about what's a spam message and what's not, and you should guide it marking all incoming messages either as spam or as good ones. Obviously, it takes a bit of patience to do that about a couple of hundred times; however, the results may surprise you. All the junk e-mails knocking into your inbox afterwards can be automatically moved to a special folder or completely removed from your computer.
Training Area
Unfortunately, this freeware application only supports the POP3 protocol, so users of the popular Gmail service may have difficulties trying to make Cactus Spam Filter work with their SSL connection, although the developer claims in his blog that this is possible and offers some instructions of setting that up.
Unlike Cactus Spam Filter, DesktopOne by Cloudmark Inc. supports all kinds of protocols (POP3, IMAP, Exchange), even the Web-based mail. However, you are only allowed to use multiple accounts in one window if you buy the Pro version. It's up to you whether you decide to use the free version with some basic filter options, or you pay $19.95 a year for some advanced services such as account management. Regardless of your choice, DesktopOne will do its job pretty well: it cleans most of the suspicious messages and leaves the valid mail in your inbox. This is done mostly thanks to its large community network: once a user marks a mail as a spam, the information about that is sent to the main server. If many users mark the same message too, it will be automatically filtered out for all other users. You should keep in mind that your input is very essential and that's why you should be careful when marking spam messages.
A Simple Tutorial
This is another tool that only supports POP3 e-mail accounts. It can be easily integrated with the mail program you already use on your PC. Spam Buster includes a large database of black and white lists of senders marked by the users of its community. An extra feature of this program is an ability to check why a message was marked or unmarked. If you would like a message to be identified as spam, you should just flag it, and then Spam Buster will catch it.
Spam Buster "Smash it" Animation
Beyond doubt, this is the spam blocker of choice nowadays. What is really impressive about it is its total number of community members: at the moment, it's more than 7,7 million users in 224 countries. Bearing in mind that SpamFighter is also partnered with Microsoft, we shouldn't wonder why it is so popular.
Once you've installed this program, a small SpamFighter toolbar appears in your e-mail client. What you do is use "Block" and "Unblock" buttons when you select a message in your inbox. This is much faster and more convenient to mark messages here than in similar antispam software, because you can read your inbox mails as usual and you don't waste time on opening any other windows. This way, your can train the filter by working inside your mail client.
What is more, SpamFighter supports text recognition in 21 languages, which allows you to prevent your inbox from getting spam messages with attached images in Spanish, Turkish, Italian,etc.
Like with Cloudmark DesktopOne, here you can choose one of two versions: Free or Pro, depending on your needs. To see the difference between them, just watch the developer's video:
Before you decide to use or not to use one of the programs described above, you should think whether you really need it. Bearing in mind that all the big mail servers, like Hotmail,Yahoo, or Gmail, already provide antispam filters and continue improving their performance, you can easily see how effective they are. If these filters meet your needs, just think about your extra expenses and the time you'd have to spend training an intellectual filter. As you may know, there are some simple preventive rules that help you protect your inbox from spam: you should try your best not to publish your personal e-mail anywhere on the Net. If that's not possible, you can at least unsubscribe from unwanted services, report them as spam, or add them to the black list. Finally, remember that you should under no circumstances open messages from unknown senders.
No Spam