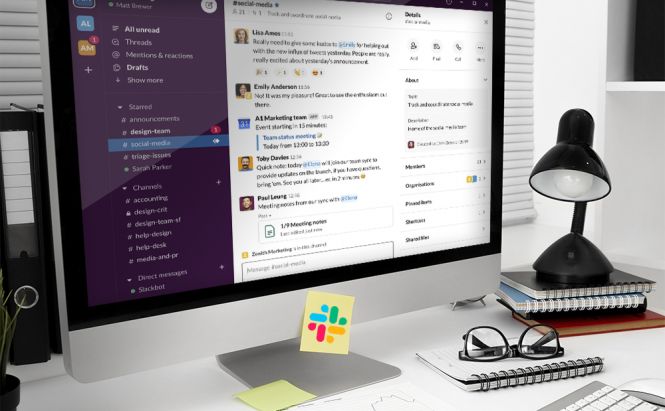 Workers prefer Slack over Microsoft Teams
According to new research conducted by SaaS intelligence company Productiv, 175,000 of its users picked Slack as their favorite productivity tool while only 70,000 selected Microsoft Teams. However, it should be noted that quite a large chunk of these users overlapped and opted for both platforms.
Slack obviously wins when it comes to overall engagement (which means staying logged in and sending messages) for over 60 days. Measuring for a day, a third of Slack users and only 14% of Teams users stay engaged with the platform. However, measuring for two months, the number of Slack users goes up to 83% and the number of Teams users reaches 42%.
When it comes to group messages, we observe similar figures: 92% of engaged workers in Slack and 11% of Teams users worked with this feature for over a month.
Nevertheless, Teams outruns Slack in terms of attending conferences, with only a ludicrous 2% of Slack users and 46% of Teams users logged in for the feature. Measuring for a month, it's 12% and 62%, respectively.
This imbalance between figures might be explained by the powerful integration of Teams with Outlook, according to Productiv. Another reason might be the fact that Microsoft ran extensive ads on its video conferencing tool for Teams, whereas a lot of Slack users may still not know that the platform provides the same feature. The final cause might be due to the majority Slack users preferring Zoom for video calling.