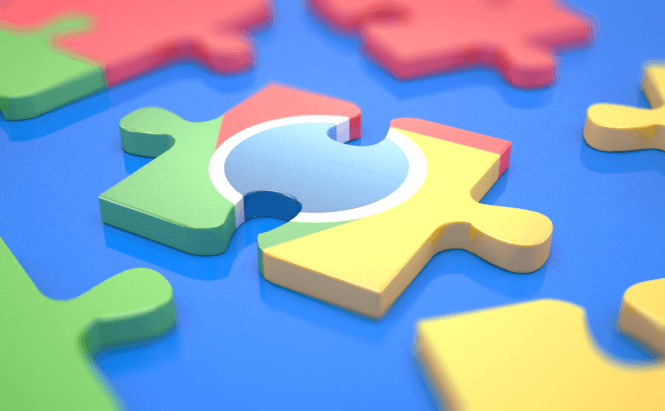 Streamline your Workflow with Google Chrome Extensions
You'll likely agree with me on that today the computer world is effectively dominated by a select few tech giants, including our beloved Google. Although initially Google was aiming to build a hegemony in the search engine market, now it sports a whole new business model and is responsible for a number of really successful applications, one of which is the focus of our today's article – Google Chrome.
Besides that Chrome is a brilliant browser on its own, its ecosystem includes a plethora of productivity-based extensions, which allow you to transform this guy into a real beast of a browser and eventually save your precious time. So, I've made a list of what I consider the best Google Chrome extensions so that you could make your Chrome even better. Check it out.
AdBlock
Well, this popular extension's name speaks a lot: AdBlock is designed to block all the ads on nearly every web page you visit, including Facebook, YouTube, and Hulu. So to make ads disappear from your favorite websites, you just install this amazing plugin, and it automatically detects the ad scripts, preventing them from loading and spoiling your Web surfing.
AdBlock
Dr.Web Anti-Virus Link Checker
This small but very helpful add-on allows you to keep viruses at bay. It scans links and downloaded files and overall allows you to keep at ease about your machine's condition. The virus checking process is quite fast, although it does depend on the size of the file. However, keep in mind Dr. Web doesn't work on larger files, as it can scan only those up to 12MB in size. Still, I feel, even such an extra layer of protection is nice to have.
Chrome to Phone
If you're an active web surfer on your phone or tablet, be it an Android or an iOS device, Chrome to Phone may come in very handy. With this extension you can quickly and easily send your currently opened web pages, links, maps, or currently selected text to your mobile device. Then, provided you're using Chrome on your device, you can continue viewing the same web pages anywhere you want.
Google Translate
Often work with foreign web pages? Then this extension is definitely a must-have. The whole idea is quite simple: after you install Google Translate, it adds a button to your browser's toolbar, which you can click any time you need to translate the page you're visiting. The extension automatically detects the source language and displays a banner when the language on the current page and that of the Google Chrome interface is different.
Google Translate
LastPass
Another useful extension for your Chrome arsenal. LastPass is an online password manager and form filler, available for all operating systems, and even smartphones and tablets. It's specially designed to make your browsing simple, reducing the headache of storing and managing all your passwords and logins (or keeping a separate application for that). Moreover, this smart extension can import and export data from other password storage tools, which is by no means unimportant.
Feedly
This news reader will always keep you up to date in a stylish way. Its visual appearance imitates something like a magazine or a newspaper, which proves that an RSS reader can be not only efficient and convenient, but visually pleasing as well. Feedly is integrated with Google Reader and all major social networks so you can share your favorite items. If you're bored with your regular ugly RSS feed reader, Feedly should be right up your alley.
Feedly
Image Downloader
Again the idea of the extension is quite simple: bulk download all visible and linked to images on a web page. You just view the images the page contains, specify those you want to download, and actually that's it. Instead of having to right-click repeatedly to save images one by one, Image Downloader the way to go when you need to significantly speed up the process.
Image Downloader
I hope, I've managed to point you in the direction of some really helpful extensions for Chrome; be sure, there are plenty to choose from. Don't forget to share what add-ons your prefer and which ones streamline your workflow best. And don't forget to come back for the second part of the article with other great extensions we would recommend to you.
Picture and video credit: Google
Read the second part: Expand Your Chrome Even Further