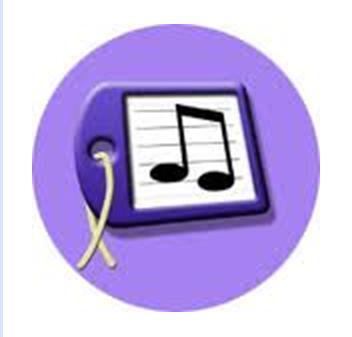 Play, sing, hum or tap a sticky melody to identify it
Have you ever been in a situation when you hear a song and are itching to know its title, but everyone around you apologetically stare back and shrug their shoulders when you ask about it? Well, this situation is familiar to me, as sometimes I have to exert myself to find a song I heard on a radio, a soundtrack from a movie or a tune used in television commercials. This problem has a solution - a program that can identify a tune played through a microphone. Tunatic is an application made right for that purpose.
To get started with the program, you'll need to adjust the settings first. The program requires a microphone to identify songs from external sources; but you can choose the line-in method for music from videos or online radio stations. The program's principle of operation is quite simple. Tunatic takes a song's so-called acoustic fingerprint and transmits it to the Tunatic server. If any code coincidence is detected, the program displays the title of the requested song.
Tunatic's Logo
Released in 2007, Tunatic has significantly broadened its database and keeps constantly updating it. In my experiments with the program, I found that it identifies most of my music, but it still has some soft spots. Here are some songs it couldn't recognize:
Bloc Party - One more chance;
Forward Russia! - Nineteen;
Foals - Spanish Sahara;
Enter Shikari - Juggernauts;
Patrick Wolf - Tristan;
Vampire Weekend - Cousins.
Songs performed live can also be a problem for Tunatic. I tried to feed it with some acoustic music, but it failed to return the result, although the songs were rather popular. It's funny that it can easily recognize the song "Where is my mind" performed by Yoav played in a music video, but has difficulty recognizing the same song as a soundtrack from the "Sucker Punch" movie. However, it can quickly identify Bjork's "Army of me" from the same film.
After a song is successfully identified, the program offers you to buy the song on iTunes, download it as a ringtone or search for its lyrics in Google.
Tunatic was the first search engine of such kind. Since it was launched and became popular, some alternatives appeared. Let's have a quick look at some of them. Shazam works on the same principle as Tunatic, but its drawback is that it is not available for a PC and is not freeware. Still, it allows you to identify 5 songs per month for free. Shazam's advantage is that it's fully compatible with iDevices, so you can use the program wherever you want. Soundhound (by Midomi) requires some voice effort, as it identifies songs when you sing or hum them. You may not want to use it in public places, but it can offer you a rather exciting experience if you enjoy singing. Songtapper website has another principle of identifying a song: it suggests that you tap a tune with the spacebar. Its disadvantage is that it requires accurate tapping. Whether it is due to my bad ear or the program's inaccuracy, but unfortunately it failed to recognize most of melodies I tried to tap.
Some people may consider Tunatic a moss-grown application. I may seem too optimistic and favorable to the program, but to my mind it still remains one the best freeware program of its kind and a strong rival in this field. It's like our old friend, Winamp: no matter how many alternatives are offered, you still prefer the original program. And Tunatic's popularity can be clearly seen on our website, as it has far more users than any of its alternatives.