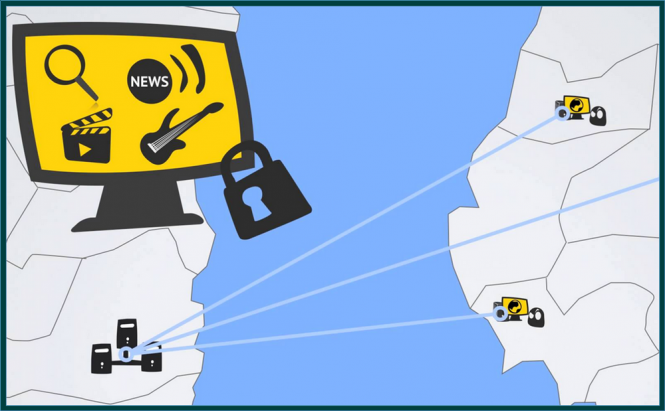 Best VPN tools: stay safe online
If your online privacy is important to you, then a VPN should be your first go-to solution. Don't label me paranoid, but if you use your Internet connection "as is", pretty much everyone can spy on you and your Internet provider (ISP) is actually doing that right now as it keeps a list with all the websites that you visited. As some of you may know, using a VPN isn't that complicated, but which service can you really trust? That's the question that we'll try to answer here.
Before we begin, let me explain to those of you who aren't that versed in the ways of the Internet what a VPN actually is: it's a service that reroutes all your Internet traffic through its servers. VPNs encrypt the web address that you want to visit so your ISP doesn't see it, decrypts it on their servers then sends the data to the website in question. In the same way, the response from the website will be first encrypted, then sent back to your PC.
So why doesn't everyone use a VPN? For starters, the browsing speed will be lowered because of the extra steps that you're taking. Moreover, not every VPN service can be trusted; some of them keep logs of your activity while the even worse ones sell your browsing data or inject their own ads into your online traffic. However, they're not all bad: depending on what you need them for, here are some of the best VPN services you'll find:
NordVPN
The general consensus is that NordVPN is one of the best services of its kind on the market. So far, I haven't heard everything bad about it and it offers some amazing features including 739 servers spread out in 58 locations all over the world with more than 2,000 distinct IP addresses. The only situation when NordVPN may not be good enough is when you're trying to stay hidden from a repressive government. In case you're interested, its rates start at $11.95 per month.
TorGuard
A truly great all-around VPN service, TorGuard offers somewhere around 1,600 servers, which will make you pretty hard to track down and doesn't keep any logs, which means that your online activities cannot be traced back to you. Furthermore, TorGuard supports almost every Internet protocol, so you can use it no matter what type of connection you have. Currently, the service costs $59.99 per year or $9,99 per month.
Private Internet Access
One of the oldest services on the market, Private Internet Access has managed to earn our trusts in its seven years of activity. It provides 3,252 servers in 37 locations and has some of the lowest rates on the market costing just $6.95 per month or $39.95 per year. There are no logs being kept and you'll find quite a bit of guidance when it comes to your online privacy.
TunnelBear
If your main concern is getting a different IP address so that you can bypass a geoblocking techniques, you can choose a solution like TunnelBear, which is free and incredibly simple to use. However, only the first 500MB of traffic are free, so if you want to keep using it, you'll have to pay $9.99 a month or $59.88 per year.
There you have it friends, these are some of the best VPN solutions currently on the market. If you were looking for free VPN services, there are quite a few of those as well, but I won't vouch for their safety.