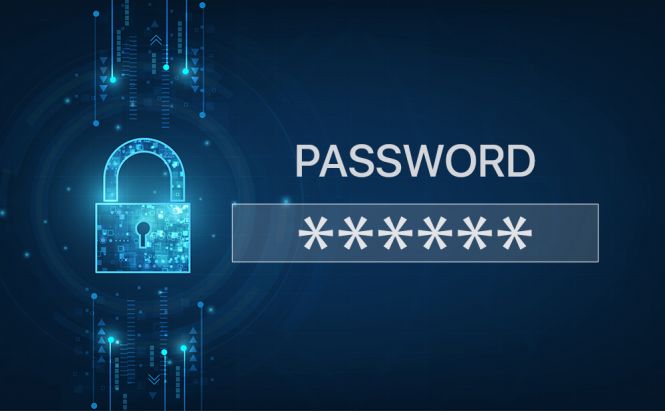 Best password generators and managers in 2022
It is well known that password reuse and weak passwords put you at risk. However, many Internet users maintain unhealthy password habits and keep using such login credentials as "123456", "qwerty", or even "password". A password manager will help you generate strong passwords that will protect you against various cyber attacks as well as store them safely. Furthermore, it will save you time and effort when trying to log into constantly or rarely used websites. We've picked five best password generators to help you create strong and hard-to-crack passwords.
Dashlane
Automatic form-filling
Comes with VPN protection
Scans the dark web in real time and alerts you if it detects data leaks
Dashlane is one of the most powerful password management solutions on the market. It is packed with all the standard password generation tools and protects user data with 256-bit AES encryption. You can specify the length and character types for your login and check whether your passwords are vulnerable to brute-force attacks or have been reused. The one-click copy option found in Dashlane allows you to easily export generated passwords. The free plan lets you use up to 50 logins on a single device and offers th eauto-save and auto-fill features. The premium plan starts at USD 3.99 per month.
Dashlane
1Password
1Password
Supports multi-factor authentication
Available for multiple browsers and platforms
Automatic syncing across all devices
1Password uses high-level AES 256-bit encryption to keep your login data private and secure. The password manager allows you to remember only one password to access all your accounts and services. The solution is available for all major device platforms. Furthermore, the password creator supports biometric authentication that lets you easily and securely access your account with a finger or face recognition on supported devices. 1Password offers no free version, but you can try it out for 14 days before signing up. The standard edition is available at $35.88 per year.
NordPass
NordPass
Biometric access
Data breach scanner
Compatible with many platforms
NordPass is a free password generator and manager that lets you create new passwords up to 60 characters long. It comes with a checkbox you can use to avoid ambiguous characters like "1" and "I" that could be mixed up. NordPass automatically saves new passwords and then auto-fills your credentials and logs you in to your online accounts by default. In addition, the solution supports several multiple-factor authentication methods as well as biometric authentication that lets you use your fingerprint or face to unlock your account. NordPass offers a decent free version that stores unlimited passwords and syncs your passwords across all your devices. However, if you want to use more than one connection at the same time you'll need to buy the full subscription.
KeePass
KeePass
Unlimited password syncing
Password auditing
Stores password history
KeePass is a free open-source password management program that is packed with an integrated password generator. It might be a bit difficult to set up for beginners, but as soon as you handle it, you'll find a wide range of handy tools. The solution lets you create your own password or pick among predefined password compositions and secures sensitive data using strong 256-bit AES encryption. In addition, KeePass's functionality can be extended via multiple plug-ins.
LastPass
LastPass
Two-factor authentication
Marks weak passwords
Available on most devices
LastPass is a powerful, user-friendly and affordable password manager. You can access all your encrypted data using a single master password. While generating new passwords, you can specify the length and select the type of your login credentials from three options, namely easy to say, easy to read, and standard. A color-coded bar will show you whether your password is strong enough. Other noteworthy options are 256-AES encryption, automatic form filling, and support for biometric authentication. LastPass offers a nice free version, however, to enjoy its advanced features you'll need to upgrade to the paid version.
A password generator and manager will make sure you use strong and secure passwords to help you protect yourself from brute force attempts and scammers. Most notable of them include various extra features. We hope our list will help you narrow down your choice and save your time while selecting a perfect solution.