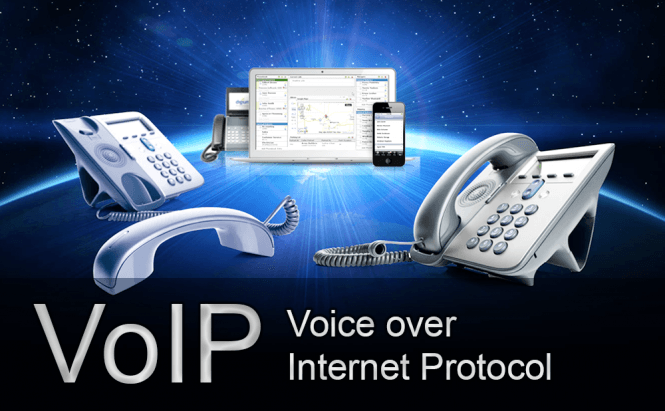 Make Calls from Your PC for Free
I don't know about you, but I myself have never met a person that really likes to pay up the ridiculous sums their mobile carriers charge for overseas calling. Actually this may not seem like a big deal to those whose communications needs are not that many, but for some people free mobile calls are nothing short of a hopeless pipedream.
With that in mind, VoIP-based services have actually become a viable way to call anywhere for free without any limitations (save for your monthly data cap). So let's see which apps can actually help us to make use of that and avoid the otherworldly monthly bills.
LINE
The tag line of this VoIP app from Japan is "Free Calls and Messages," so it's pretty hard to miss. LINE is claimed to be popular in over 40 countries, which should come as no surprise as it basically allows you to take and make phone calls anywhere in the world for free.
Email Registration
To make use of LINE, you'll need a 3G or Wi-Fi Internet connection and the installed app on your friend's PC or phone: this all-in-one communication app is ready to go. You're free to make phone calls and send SMS or group messages from any country, to any carrier anywhere in the world. Not too bad at all, if you ask me. Oh, and in addition to that, LINE can make your texting more fun and more human, with its rich selection of emoji, emoticons, and stickers.
iCall
Another very popular app that allows you to stay connected for free. This telephony client allows you to create video chats, send SMS and instant text messages, and make free calls both to actual phones and other iCall users.
Chat Window
A nice aspect of this app it that it lets you chat with your buddies even if they're using some other IM service; the person you're texting or calling to doesn't even need to have iCall installed, and that is a big advantage of this VoIP money saver over LINE. Another reason for its wild popularity (it has more than 15,000,000 active users) is its simplicity and social features in the app, like sharing photos and chatting on Facebook, AIM, Windows Live Messenger, and more.
Skype
I guess you're not all that surprised to see this well-known PC calling service on this list. With this ubiquitous application you can engage in free video conversations with anyone no matter where they are, as long as they're using Skype themselves. However, compared with the two services I've listed above, Skype can't be called a complete all-in-one solution to all kinds of communication needs for the simple reason that it doesn't allow for free calls on cell phones, and those are the most common thing you'll require of a VoIP app. You just can't know for sure that the recipient of your call has Skype running at all times. As for the other features common to VoIP software, like text messages, file sharing, group calls, etc. - they are supported, but not all of them are free, which could make Skype somewhat limited in use.
Profile Window
Anyway, whichever you choose, you will still strike a good bargain: LINE, iCall, Skype - they all are designed to save you money and cut down your monthly phone bills, and they definitely succeed in that regard. Whether you're a mobile-savvy student who has many friends, a corporate manager, or just want to hear the voice of your distant relatives every now and then, using one of these apps should be of great help to your wallet.