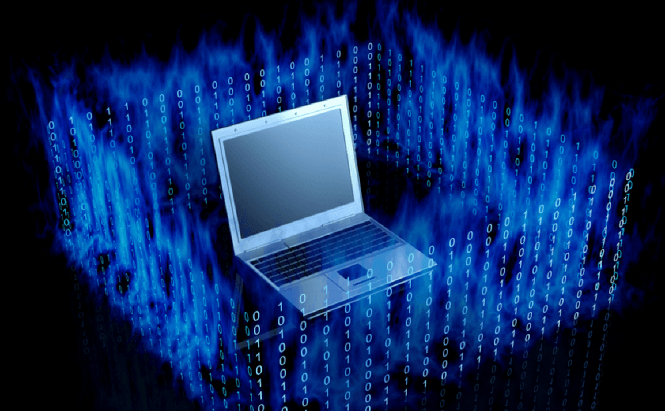 How to stop your applications from going online
In all fairness, most of the times you probably want the applications installed on your computer to be in contact with the Internet, but there are some specific situations when this may not be true. Let's say, for example, that you have a program which constantly gets new updates, but you don't have time right now to deal with them, keeping it away from the Web will solve this issue. Furthermore, there are games that your kids play which are perfectly safe in single player mode, but you don't feel like the online community is the right place for a child, so stopping the game from going online would take care of this issue.
Introduction
Unfortunately, keeping an application away from the Internet isn't very easy, especially if you're new to computers. Of course, you could always cut the Internet connection all-together (power off your router, take the cable out or disable the network card), but that's not really that great, as restoring the connection will take a while. The best solution is to use a Firewall in order to stop just that specific application from going online while keeping Internet access for all the rest.
Using a Firewall
In case if you've never used a firewall before, you can download a third-party one or simply utilize the one that comes embedded in your Windows. (If you don't know what firewall to use, here's an article I wrote about the subject a while back.) The bad news is that there are tons of firewalls out there, plus numerous Windows version,s and I can't write a guide for each of them. However, I will tell you the steps you need to follow on Windows 10, and even if the firewall you use is not identical to mine, the general idea is the same, and the names of the settings shouldn't be that different, so you can easily catch on.
In order to keep an application from accessing the Internet, the first thing you need to do is open the Firewall settings. (You will need administrator privileges to do this, so make sure you have the right kind of access.) Open your Control Panel, go to System and Security, then choose Firewall and click on the Advanced Settings button in the lower part of the left-side bar.
In the new window that appears on your screen you will see a button called Outbound Rules in the upper-left; click on it. Now there will appear a long list of rules, and to the right you will see a side-bar called Actions with a button named New Rule… which you need to press. A new window will pop-up where you will select the Program option (it's checked by default, so you can leave it like that) and click Next. Now go to the This Program Path option and check it (if it's not already checked), then click on Browse and navigate to the executable of the application you want to block.
Very Important: if the program you wish to stop from reaching the Internet is in a protected folder such as 'Program Files' or 'Users', you will see something like "%USERPROFILE%" or "%PROGRAMFILES%" in the path to the application. You need to manually replace this with the actual path (C:\ProgramFiles\application.exe or C:\Users\Name\application.exe), or the application will not be blocked.
Once you've added the path to the application, click Next; and in the following screen select the Block Connection option (the last one), then press Next again. Now you will have to choose to which domains your rule should apply. The options from this windows relate to the type of connection that is currently in use, so unless you have some intricate networks settings created (which most people don't), simply leave all of them checked.
Lastly, input a name and a description for the rule you've just created. This is important, as it will allow you to quickly find it again if you change your mind later and want to allow the application in question to access the Web. Press the Finish button, and you're done.
The End
There you have it; this is how to stop any of your apps from going online. As I said in the beginning, if you're not using Windows 10, or you installed your own firewall, the buttons may be named a little bit differenlyt, but it's still easy to make the analogy. If you have any questions, feel free to post them as comments to this article or in the Answers section of our website.