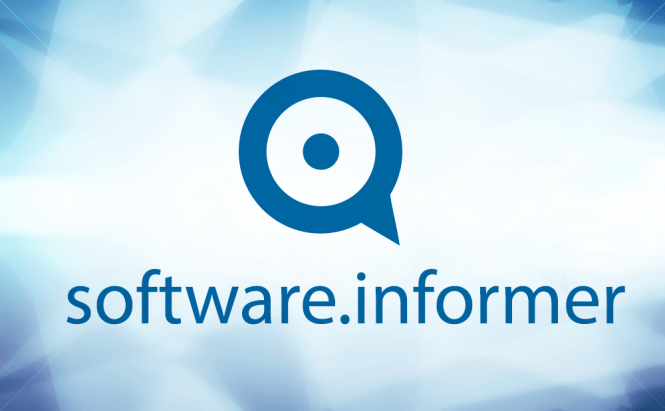 Grab the Best with Software Informer
Whether you're a geek or just a newbie, the chances are you crave for a full-featured puter to accomplish even the most complex tasks faster than you do now. Taking this, you can benefit from tons of great stuff you can find on the Internet, be it freebies or their shareware and commercial rivals. Still, this practice of going online for the solutions to most of our software needs, all too often implies multiple threats and far-flung stores with high prices. Today, we're going to enlighten you with the 5 tips for safe and hassle-free downloading with Software Informer.
Look-and-Feel
Search Options
Ever found yourself mindlessly surfing the Web, looking for an ever-better program through dozens of search results? Or acquired an application for big bucks that fell short of your expectation? Then, Software Informer prominent interface elements and search options would be right up your alley.
Besides simplifying the annoying search process by providing results according to the chosen parameters (e.g. popularity, relevance, user rating, etc.), Software Informer offers other two valuable features - Search in Solutions and Articles. While the former gives you an insight into the versatile collections of programs that are somehow related to your search request, the latter lists all the articles written by Informer Technologies editors, that cover similar applications or featured news.
Unbiased Reviews and Commentaries
Finally decided upon the most downloaded, relevant, rated, whatever application, you're still most likely to change your mind after exploring the application review or other users opinions and commentaries. The great thing here is an impartial and unbiased users approach that is mainly aimed at facilitating your experience with a program. Over and above, you are always welcome to bring out your own ideas in the comment section or apply the 'Questions & Answers' option to clarify details you didn't completely get.
Safe Downloads
The biggest risk when carrying out a download from the Internet is that the file in question can contain a malicious program and, therefore, infect your system. That's why it's essential to put at your disposal an option so you can scan downloadable files before executing them. Keeping it in mind, Software Informer represents you the safest choice where you are in charge of comprehensive privacy controls and programs you wish to obtain. Every time clicking download links, you get free yet credible antivirus reports that are based on the leading security services – NOD32, Dr.Web, AVAST, McAfee, Avira, end even more.
Antivirus Report
With these reports, Software Informer alerts you of any suspicious components a particular piece of software may contain, thus ensuring safety of your downloads. For instance, when downloading a program, you can get this warning message: "This software might contain adware or suspicious components," which you can choose to dismiss when the software developer is trusted and proceed with the download, taking responsibility yourself. Whereas when a program is flagged by antiviruses as 'Infected', the service immediately removes its download link in order to not compromise your safety.
Software Informer Client
On top of the aforementioned advantages Software Informer comes up with a lightweight utility designed to keep all your installed software programs up to date and inform you about new updates and releases the moment they come out. Thanks to various subscription options, the Software Informer client aggregates all the actual and interesting info in one feed accessible via an intuitive and elegant interface. Without opening your browser, you will be able to read the latest software reviews and editorial articles, leave comments and questions, search for applications, view the recent activity of those you follow, and much more.
Recommendations
Software Informer Client: Recommendations
Although the recommendation option is also available only through the SI client interface, it is still worthy of special attention. Having detected your installed software automatically and analyzed your preferences, Software Informer displays all the tools you may get interested in. The idea is pretty simple: the more applications you use, the better and more accurate recommendations you get.