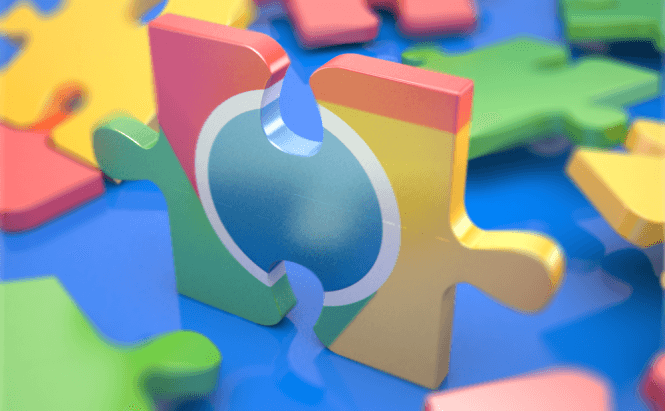 Expand Your Chrome Even Further
If you're a die-hard fan of Google Chrome, I hope you've read my previous list of productivity-based extensions for it. Done? Well then, now it's time to keep transforming our smart browser into an all-in-one search monster! Let's keep going.
Hover Zoom
Want to reduce the time you spend loading images one by one? Then Hover Zoom will strike your fancy. By installing this extension you will be able to browse image galleries with ease: just hover the mouse pointer over a thumbnail and it will be automatically expanded to the largest size possible, which will allow you to view full-size images without loading a new page each time.
Hover Zoom
Click&Clean
This is a real thermonuclear way of removing your browsing history. In other words, Click&Clean's core mission is to make it look like you've never browsed the Internet before: besides erasing all the URLs from your browser logs, Click&Clean can clear cookies and cache, delete temporary web files, remove tabs based on domain name and much more. You can make Chrome forget everything with one click.
Turn Off the Lights
If you're a movie addict and are positively annoyed by the video streaming websites, which keepwhere all their videos embedded, then you'll appreciate this plugin. Turn Off the Lights adds a lightbulb button to your browser that you can press to make everything but the video fade out and grow dim. Thus you can make all the distracting images and ads darken, and focus on the video itself. Make it feel like you're at the cinema!
BugMeNot
It seems like every single website wants you to create an account, even if it's gonna be your first and last visit. With BugMeNot you'll be able to bypass this annoying compulsory registration process. Just click on the extension's icon (or press Ctrl+i) and all those ill-fated login forms will be filled automatically with nonsensical – but valid – data. How handy!
StayFocusd
StayFocusd is a real enemy of time-wasting websites and there is no other way of putting it. This useful extension aims to increase your productivity by restricting the time you spend on Facebook and other similar sites. All it takes is just to set how much you can afford to waste on a certain page and when the alloted time is used up, StayFocusd will block the page for the rest of the day.
StayFocusd
Google Similar Pages
Every time when you surf the Web and find an interesting site you like, you're likely to want more of the same. Hold your horses before hitting up Google and sinking a lot of time looking for common websites; you could just click on Google Similar Pages icon and wait for the result. The extension quickly explores and searches for other pages similar to the one you're browsing. Seems quite handy especially when you're short on time.
Google Similar Pages
Pixlr Editor
Maybe Pixlr Editor won't substitute a full-featured Photoshop, but it can be rather effective for quick fixes and tweaks. If it is alright with you, don't hesitate and install this photo editor right in your browser. By the way, you will not only free yourself from downloading a huge photo editor and waiting for it to install, you also won't even have to pay a dime for one.
Pixlr Editor
Of course there is a huge number of other really helpful plugins or extensions out there, but this is my list, and I suppose I'll leave it at that. I hope that by reading this article you've found something you've been long looking for; and if you've found something more, let us all know in the comments.
Picture and video credit: Google
Read the first part: Streamline your Workflow with Google Chrome Extensions